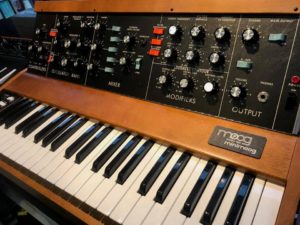 2018 was a year of good songs rather than good albums, with many of long players not as consistent or as of high a standard as the bumper crop from the Class of '17.
However, ELECTRICITYCLUB.CO.UK had plenty of material to choose from for its 30 SONGS OF 2018 and for obvious reasons, cannot include everything that was in this year's shortlist…
So worthy mentions go to ANI GLASS, BLACK NAIL CABARET, BRÜCKEN FROESE, DANA JEAN PHOENIX, DISQO VOLANTE, DUBSTAR, EKKOES, FAKE TEAK, FRAGRANCE, THE FRIXION, GUNSHIP, HILTIPOP, IAMX, LIZETTE LIZETTE, TRAIN TO SPAIN and WITCH OF THE VALE.
Interestingly, three graduates from the 'Some Bizarre Album' made it into the final list, thus highlighting the longevity of that particular vinyl showcase some 37 years on!
So with a restriction of one song per artist moniker, here are our 30 SONGS OF 2018 presented in alphabetical order…
---
AFTERHERE Breaking Rules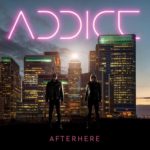 AFTERHERE is the brand new project of HEAVEN 17 singer Glenn Gregory and live keyboardist Berenice Scott, but with their roles reversed. Exploring their inner GOLDFRAPP but in a funkier vein, with groovy reminisces of 'Twist' and 'Yes Sir', the song seductively boasted a captivating sexually charged electronic energy. Berenice Scott said: "We always wanted to have a driving track on the album that you could hopefully move your feet to, party to… possibly get in a little trouble!"
Available on the AFTERHERE album 'Addict'
via Manners McDade
---
JOHAN BAECKSTRÖM Utopia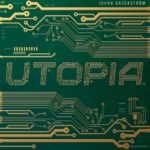 While the Clarke was strong with this one, the first impression that came across with 'Utopia' was that things became a slight bit darker in the world of JOHAN BAECKSTRÖM. Despite that, there was a rousing chorus and percolating sequences to savour as he pointed out the futility of seeking that perfect future, when life has so much more on offer. "I wouldn´t describe the album as dark though" the DAILY PLANET synthesist helpfully added, "it´s absolutely a pop album."
Available on the JOHAN BAECKSTRÖM album 'Utopia'
via Progress Productions
https://www.facebook.com/bstrommusic/
---
BLANCMANGE Distant Storm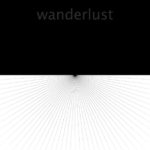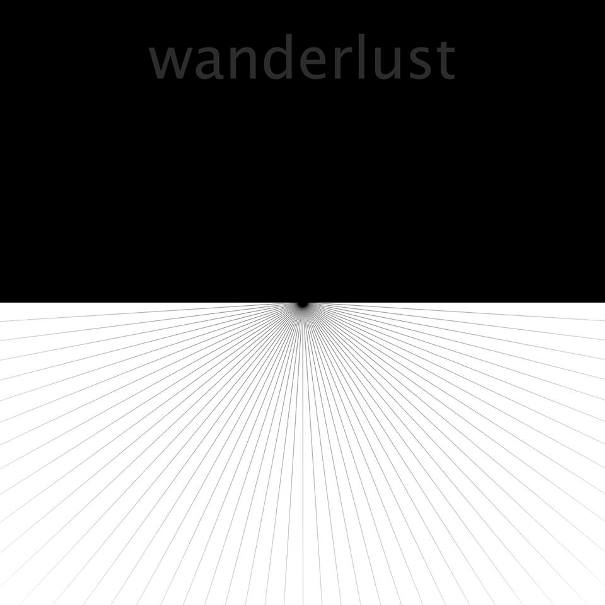 For BLANCMANGE, 'Distant Storm' was rather unusual with its dance beat, reverberant Moog bassline and dreamy processed vocoder aesthetic. With a rousing, almost spiritual quality and elements of JAMES' 'Come Home' creeping in for good measure, it displayed Neil Arthur's comfort in working with producer Benge on effectively their third album together. "I wanted to sing it as though it was really detached with my voice being synthesized" he told ELECTRICITYCLUB.CO.UK.
Available on the BLANCMANGE album 'Wanderlust'
via Blanc Check Records
---
B-MOVIE Stalingrad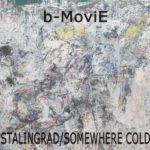 Veteran Mansfield quartet B-MOVIE made their most electronic pop single to date with the chilling aesthetics of 'Stalingrad'. Complete with an infectious synth melody, an eerie mezzo-soprano and using the crucial Second World War battle as a metaphor for a doomed relationship, it was possibly Steve Hovington, Paul Statham, Rick Holliday and Graham Boffey's  best song since their 21st Century reformation; appropriately, its B-side was called 'Something Cold'…
Available on the B-MOVIE EP 'Repetition' via Loki Records
---
CHVRCHES Graffiti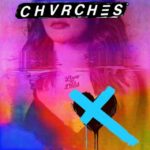 'Get Out' may have acted as a superb launch single, but starting off their 'Love Is Dead' album was the wonderful 'Graffiti'. This was a classic kaleidoscopic CHVRCHES tune that punched the sky with some rousing vocals. It was also a supreme singalong showcasing Lauren Mayberry, Iain Cook and Martin Docherty in full bouncy Taylor mode. Despite the downcast lyrical demeanour on lost youth and the passing of time, this was still a grand pop statement.
Available on the CHVRCHES album 'Love Is Dead'
via Virgin Records
---
CONFIDENCE MAN Don't You Know I'm In A Band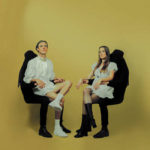 Australian duo CONFIDENCE MAN were a ray of sunshine in 2018 with their own brand of campy dork pop, being everything SCISSOR SISTERS should have been. 'Don't You Know I'm In A Band' was an amusing satire on ego and sense of entitlement in the music industry. With an electro take on the groovy swoop of WAR's 'Low Rider', a pitch shifted Sugar Bones came over like an inebriate Teddy Pendergrass while Janet Planet delightfully counterpointed in her alluring girly manner.
Available on the CONFIDENCE MAN album 'Confident Music For Confident People'
via Heavenly Records
https://www.confidenceman.com.au/
---
CREEP SHOW Safe & Sound
CREEP SHOW is the meeting of minds between eclectic singer / songwriter John Grant and the dark analogue electro of WRANGLER whose members comprise Stephen Mallinder, Benge and Phil Winter. On 'Safe & Sound', the quartet explored a spacious KRAFTWERK and GIORGIO MORODER hybrid to reveal gradually some wonderfully warm melodic synth textures to accompany Grant's passionate lead croon. The project led to Benge also working on Grant's 'Love Is Magic' album also released in 2018.
Available on the CREEP SHOW album 'Mr Dynamite'
via Bella Union
---
RODNEY CROMWELL Comrades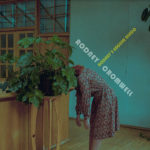 Driven by a meaty electronic bassline and metronomic backbone, the marvellous vocoder-laden 'Comrades' by RODNEY CROMWELL captured a really chilling Cold War atmosphere, bathed in an ensemble of sweeping synth oboes and cosmic string machines. "I ended up thumping at the MicroKorg and came up with the opening riff" he said. Rich with melody and a panoramic resonance, it surreally captured the sound of Moroder being played through a Soviet Foxtrot submarine intercom system.
Available on the RODNEY CROMWELL EP 'Rodney's English Disco'
via Happy Robots Records
https://www.happyrobots.co.uk/rodney-cromwell
---
EMIKA Promises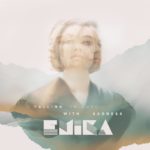 With 'Falling In Love With Sadness', EMIKA produced one of the best electronic albums of 2018. The record was a concept album of sorts, a musical reflection on generations of sadness within the Anglo-Czech musician's family in her most personal statement yet. The pacey 'Promises' made the most of her lower and higher vocal registers, providing an eerie cascading harmonic with some rumbling dubby tension and booming stabs driving Eastwards with solemn spine tingling qualities.
Available on the EMIKA album 'Falling In Love With Sadness'
via Emika Records
---
FARAO Marry Me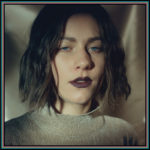 Taking in more synthetic ambitions, FARAO's second album 'Pure-O' was a playful bleep forward. While 'The Ghost Ship' saw Kari Jahnsen focussed on her forlorn little girl lost lyrics, the wonderfully uptempo 'Marry Me' offered an accessible PET SHOP BOYS flavour and romantic layers of vocals masking a deep scepticism of the institution of marriage, while the lush backing and chugging electronic backbone carried the air of her compatriot SUSANNE SUNDFØR.
Available on the FARAO album 'Pure-O'
via Western Vinyl
---
FIAT LUX It's You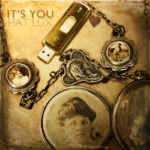 Releasing their first new material in over three decades, FIAT LUX returned with the most splendid 'It's You'. As well as the bassline and harmony from David P Crickmore, the sax style was a fitting tribute to the sadly departed Ian Nelson. Singer Steve Wright said: "Lyrically, I hope, it expresses feelings that possibly everyone can relate to…" – their long awaited debut album 'Saved Symmetry' is expected in 2019.
Available on the FIAT LUX single 'It's You'
via Splid Records
---
IONNALEE Fold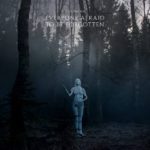 The 'Everyone Afraid To Be Forgotten' album was easily equal to Jonna Lee's work with IAMAMIWHOAMI. Best of the set was possibly the marvellous closing number 'Fold'. Featuring exotic cascading timbres and spacey pulsars, distorted string synths added tan appropriate chill as Lee's passionate vocals completed the filmic vibe. Less mysterious, the IONNALEE transition was a triumph, especially with one of the best value-for-money live presentations of 2018.
Available on the IONNALEE album 'Everyone Afraid To Be Forgotten'
via To Whom It May Concern
---
KATJA VON KASSEL Someday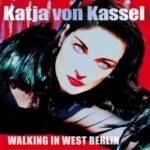 Asking if "it is foolish to dream", 'Someday' saw KATJA VON KASSEL questioning a moment of passionate haste. "The phrase 'Someday' just opened it all up and everything else just fell into place." the chanteuse said. Capturing the beautiful melancholy of ASSOCIATES' Billy Mackenzie, the doomed romantic tragedy of the sadly departed Scot was echoed by the chanteuse's deep forlorn delivery, accompanied by CHRIS PAYNE's hypnotic bassline and haunting vox humana treatment over a simple rhythmic loop.
Available on the KATJA VON KASSEL EP 'Walking In West Berlin' via https://katjavonkassel.bandcamp.com/
https://www.facebook.com/KatjavKassel/
---
LET'S EAT GRANDMA Donnie Darko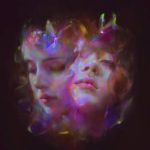 Despite their age, LET'S EAT GRANDMA have a feisty but mature musical ambition, as successfully realised on 'Donnie Darko', an 11 minute tribute to the troubled teenager haunted by a monstrous rabbit-like figure. Utilising a sedate start before morphing into a wonderful movement of cascading electronics set to a metronomic beat, there were passionate reflections on the subject of human suffering. It all went a bit "batsh*t crazy" into a glorious synthony before calming to its conclusion!
Available on the LET'S EAT GRANDMA album 'I'm All Ears'
via Transgressive Records
---
CHRIS LIEBING featuring POLLY SCATTERGOOD And All Went Dark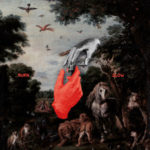 Noted techno exponent CHRIS LIEBING teamed up with Mute label mate POLLY SCATTERGOOD on a stark polyrhythmic number appropriately titled 'And All Went Dark'. The brooding minimalist electronic piece with its eerily poetic spoken contribution from Miss Scattergood saw the Essex songstress haunted by a "dark shadow on my shoulder" and telling how "a sickness took hold early on".
Available on the CHRIS LIEBING album 'Burn Slow'
via Mute Artists
---
MECHA MAIKO False Memories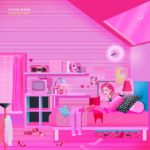 With the name transcending Toronto based Hayley Stewart's fascination with Japanese culture, cyber space and a love of vintage synthesis, 'Mad But Soft' was her first album as MECHA MAIKO. The magically crystalline 'False Memories' could have been part of the 'Stranger Things' soundtrack. Uncomplicated on the surface yet multi-layered and airy, this day-glow pink neo-instrumental concoction was well-thought through and deliciously produced.
Available on the MECHA MAIKO album 'Mad But Soft'
via New Retro Wave
https://www.facebook.com/mechamaiko/
---
MAN WITHOUT COUNTRY Lafayette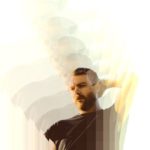 One-time RÖYSKSOPP collaborator Ryan A James continues to hone and develop his hybrid mix of luxuriant synthetics and subtle guitar textures as MAN WITHOUT COUNTRY. He said about the gorgeous electronic bubblebath of 'Lafayette': "It's really a song about the end of a relationship, disguised as a song about Scientology, and how defectors of Scientology are disowned by their loved ones. The name comes from the religion's founder Lafayette Ron Hubbard."
Available on the MAN WITHOUT COUNTRY album 'Infinity Mirror'
via Killing Moon Records
---
NIGHT CLUB Scary World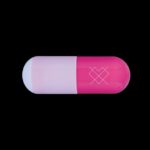 "Beware! It's a scary world" and with their BRITNEY SPEARS fronting NINE INCH NAILS template, NIGHT CLUB took their sweet but sinister synth rock sound to its zenith with the title track of their second album. And when the children's choir joined in the chorus to sing of demons everywhere, this was a musical trick or treat that no parent would want their offspring to be part of, the message being "they only love you if you swallow"!
Available on the NIGHT CLUB album 'Scary World'
via Gato Blanco
---
NINA 80s Girl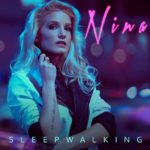 A fabulously optimistic closer to NINA's debut album, '80s Girl' came beaming over like some missing song from the film 'Mannequin'. With big Simmons drums, sampled orchestra stabs and driving synthbass triplets, it was however delivered with subtlety and restraint so that it wasn't a HEART or STARSHIP pastiche. Dedicated to her mother, it had a telling message of "don't let the past hold you back".
Available on the NINA album 'Sleepwalking'
via Aztec Records
---
SARAH NIXEY Journey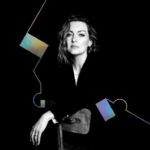 Perhaps best known as the alluring if slightly blunt chanteuse of BLACK BOX RECORDER, SARAH NIXEY released her best solo album to date in 'Night Walks', a quality record with air and presence, collecting everything she has ever been musically, all rolled into one. One of its key tracks was the delightful 'Journey', a glorious number of the type that Marc Almond has often been so good at, laced with crystalline synths and gorgeously breathy vocal tones à la Jane Birkin.
Available on the SARAH NIXEY album 'Night Walks'
via Black Lead Records
---
GARY NUMAN It Will End Here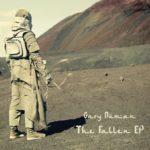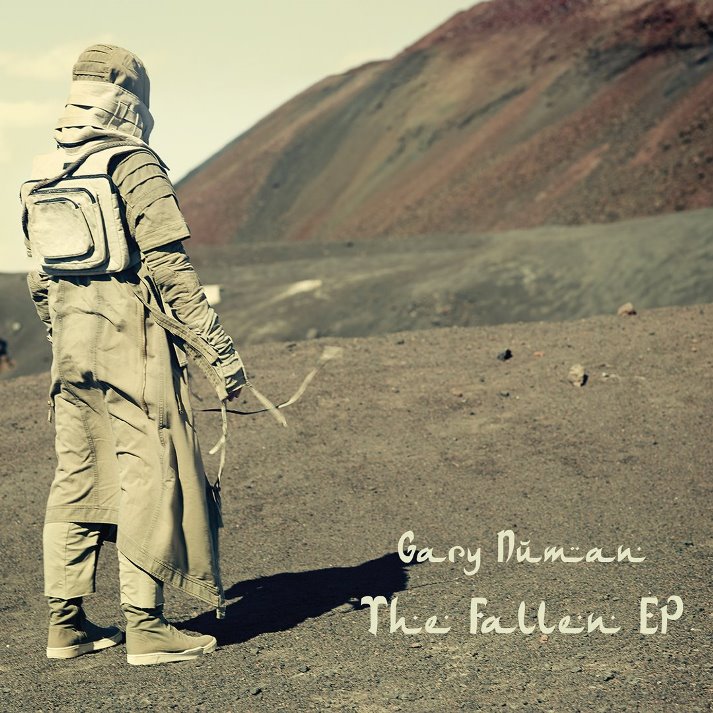 The 'Savage' album turned out to be both an artistic and commercial vindication for GARY NUMAN. 'It Will End Here' from 'The Fallen' EP was a natural progression from that, exploring a heavy but melodic electronic sound without relying on the predictable backing of rock guitars. With and anthemic chorus and the apocalypse is looming over the aural desert, there was even a soaring vocal pitch shift up at the song's conclusion which added an extra eerie vampiric quality.
Available on the GARY NUMAN EP 'The Fallen'
via BMG
---
NYXX featuring AESTHETIC PERFECTION Voodoo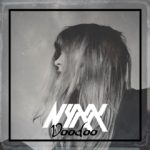 NYXX is very much her own woman, like the Greek goddess of night she is named after, a figure of power and beauty with a Britney-like vocal presence that sweetly offsets some of her darker overtones. A collaboration with Daniel Graves of AESTHETIC PERFECTION who contributed a glorious evangelical middle eight, she said "It would not be what it is without him. I came in with a sketch of a song, a melody and lyric of another song… Daniel heard nuances in it and we built what is now 'Voodoo'."
Available on the NYXX single 'Voodoo'
via Close To Human Music
---
PAGE Nere För Räkning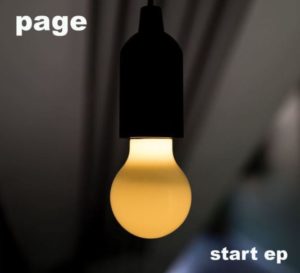 Eddie Bengtsson and Marina Schiptjenko initially came together in PAGE releasing their first single 'Dansande Man' in 1983. Since then, the pair have parted and reunited on a number of occasions but the mission for the 'Start' EP was to party like it's 1979 when GARY NUMAN was No1. 'Nere För Räkning' was an urgent slice of pulsing synthrock with a piercing vibratoed lead line akin to the keyboard interventions heard on 'The Pleasure Principle'.
Available on the PAGE EP 'Start' via Energy Rekords
https://www.facebook.com/PageElektroniskPop/
---
PLASMIC Baby Machine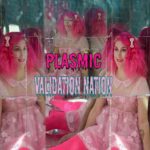 From Mission Viejo in California, PLASMIC describes herself as an "Orange County one-woman dervish" and in a vivid haze that's pretty in pink, "your abused Barbie doll from childhood". Combining J-Pop with CRYSTAL CASTLES and DEVO, the undoubted standout from her 'Validation Nation' EP was 'Baby Machine', an immensely catchy feminist electropop anthem utilising a mixture of vintage Casio and Yamaha sounds that challenged the expectations of women to bear children.
Available on the PLASMIC EP 'Validation Nation'
via Devour Records
---
REED & CAROLINE Entropy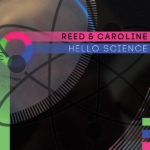 Championed by none other than Vince Clarke, REED & CAROLINE successfully combine tunes with electronic experimentation. The haunting 'Entropy' was a tribute to a departed friend and a fabulously touching GARY NUMAN homage to his 'Dance' period, in particular 'Cry The Clock Said'. The hypnotic soundtrack of gentle preset rhythms and eerie electric piano, courtesy of a Buchla modular synth, was complimented by Schutz even adopting the phrasing of the man born Gary Anthony James Webb.
Available on the REED & CAROLINE about 'Hello Science'
via Very Records
https://www.reedandcaroline.com/
---
FIFI RONG Red Moon Voyage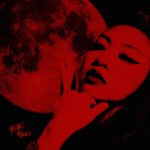 Weird and wonderful, 'Red Moon Voyage' was a ghostly 10 minute epic comprising of glitchy voices and varying rhythm constructions recorded especially for Halloween. Free of album concepts and the pop song format, this was FIFI RONG at her most adventurous yet, delightfully adding her native Mandarin language towards the third part. "Having a long journey means you can get very deep and lots of moods and transitions" she told ELECTRICITYCLUB.CO.UK
Available on the FIFI RONG single 'Red Moon Voyage' via https://fifirong.bandcamp.com/track/red-moon-voyage-full
---
SOFT CELL Northern Lights
Marc Almond and Dave Ball were the boys who came back-back-BACK as SOFT CELL in 2018. 'Northern Lights' reminisced about their days at the Wigan Casino and recaptured the pop essence that led to the duo having five consecutive Top 10 hits! Despite the grittiness and energetics, the duo always had melody and that came back in abundance on their welcome recorded return. The darker B-Side 'Guilty ('Cos I Say You Are)' affirmed that as a creative force, SOFT CELL still had it.
Available on the SOFT CELL EP 'Northern Lights'
via Universal Music
---
STOLEN Turn Black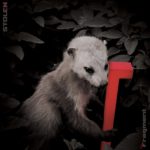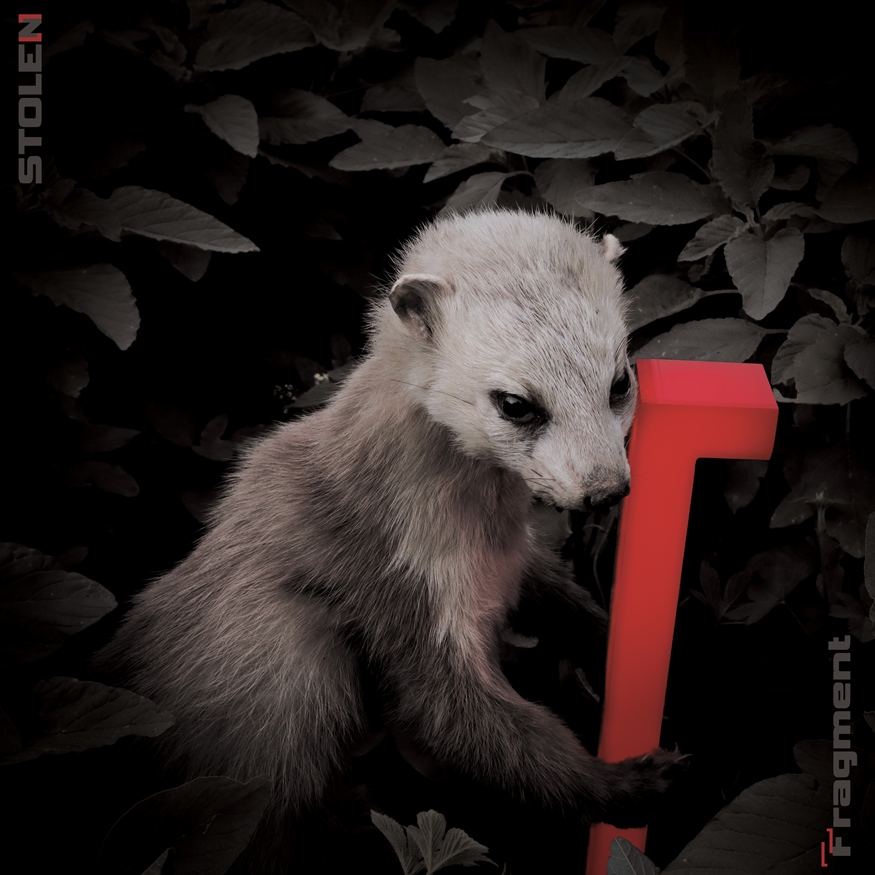 Chinese six-piece STOLEN are reckoned by Berlin-based producer Mark Reeder to be possibly the most exciting band he has seen since NEW ORDER. Certainly their debut album 'Fragment' was impressive and one of the best of 2018, with 'Turn Black' being one of the standout tracks. "I like the idea of mixing of rock with techno…" said growly lead vocalist Liang Yi to ELECTRICITYCLUB.CO.UK, "we are very proud that we don't sound like any of the other Chinese bands."
Available on the STOLEN 'Fragment'
via MFS
https://www.facebook.com/strangeoldentertainment/
---
U96 + WOLFGANG FLÜR Zukunftsmusik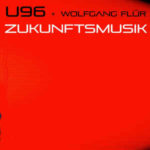 Ingo Hauss and Hayo Lewerentz handed back the BOYTRONIC brand to Holger Wobker and returned to being U96, teaming up with former KRAFTWERK percussionist Wolfgang Flür for the best track by either party in recent years. Stark and Teutonic with stark robotic vocoder aesthetics, the union of two German musical heavyweights from different generations was equal to Flür's 'Activity Of Sound' collaboration with Ireland's iEUROPEAN.
Available on the U96 single 'Zukunftsmusik'
via UNLTD Recordings
https://www.facebook.com/U96reboot/
---
HILARY WOODS Jesus Said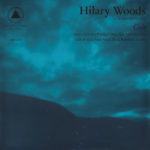 Combining piano, synths, field recordings, drones, occasional beats, old string instruments and HILARY WOODS' wonderfully forlorn voice in the vein of Julee Cruise, 'Jesus Said' questioned the existence of God. Described by the Irish songstress herself as "a song that seeks catharsis", her child-like expression over the drifting synthesized tones and hypnotic drum machine to augment her beautiful piano playing gave 'Jesus Said' a gentle meditative quality.
Available on the HILARY WOODS album 'Colt'
via Sacred Bones
---
Text by Chi Ming Lai
3rd December 2018