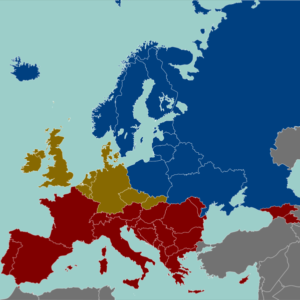 Europe is the spiritual home of electronic music, inspiring it not just artistically but forming an important bond with the continent's classical tradition through the romance of its historical imagery.
Continental Europe is defined as being bordered by the Arctic Ocean, the Atlantic Ocean and the Mediterranean Sea.
Often considered to be separated from Asia by the watershed divides of the Ural and Caucasus Mountains, the Ural River, the Caspian and Black Seas and the waterways of the Turkish Straits, it includes the part of Russia where Moscow and St Petersburg are located.
Mark Reeder was one of the first British music personalities to fully adopt Europe, making West Berlin his home in 1978 and subsequently releasing a number of themed compilation albums such as 'European' in 1995 and 'Assorted (E For Europe)' in 1999 on his MFS label. His fellow Mancunian and friend Bernard Sumner of NEW ORDER said to The European in 2016: "I feel European, I regard myself as a European… as a musician I've always been massively influenced by Europe and its people".
From Paris to Vienna back to Düsseldorf City, Europe fascinated British musicians who having been open-minded enough to use synthesizers, now embraced many different mindsets, languages, cultures and cuisines, all within a comparatively accessible geographical land mass. Meanwhile, European instrument manufacturers such as PPG, Elka, Crumar, RSF, Jen and Siel found their products in the thick of the action too.
ELECTRICITYCLUB.CO.UK stands proud of its Eurocentric focus. Esteemed names like Hütter, Schneider, Flür, Bartos, Moroder, Jarre, Vangelis, Plank, Rother, Dinger and Froese have more than highlighted the important debt that is owed by electronic music to Europe.
While the UK may have scored an equalizer with Synth Britannia, it was the Europeans who took that crucial half time lead. So to disengage with the European tradition would be betraying everything that ELECTRICITYCLUB.CO.UK is all about.
Presented in yearly and then alphabetical order with a restriction of one track per artist moniker, here are our favourite twenty electronic tunes that were inspired, either directly or obliquely, by the legacy of Europe…
---
DAVID BOWIE Warszawa (1977)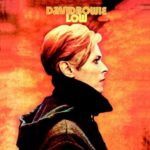 'Warszawa' was named after the Polish capital city but accurately captured the Cold War tensions in Europe without the need for lyricism. At Hansa Studios where the sessions were being mixed, the watch towers in East Berlin could look into the windows of the building! Tony Visconti's production only enhanced the collaborative drama between David Bowie's enigmatic wailing over Brian Eno's Minimoog and Chamberlain keys. This formed part of an all instrumental suite on the 'Low' album's second side.
Available on the DAVID BOWIE album 'Low'
via EMI Records
---
KRAFTWERK Europe Endless (1977)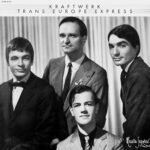 With KRAFTWERK utilising a customized 32-step Synthanorma Sequenzer and a Vako Orchestron with pre-recorded symphonic string and choir sounds sourced from optical discs, if there was such a thing as a musical European travelogue, then the romantically optimistic beauty of 'Europe Endless' was it. This lengthy work influenced the likes of NEW ORDER, OMD and BLANCMANGE who all borrowed different aspects of its aesthetics for 'Your Silent Face', 'Metroland' and 'Feel Me' respectively.
Available on the KRAFTWERK album 'Trans Europe Express'
via EMI Records
---
THE DURUTTI COLUMN For Belgian Friends (1980)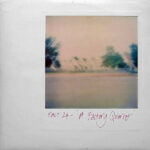 'For Belgian Friends' was written in honour of Factory Benelux founders Michel Duval and the late Annik Honoré. Although not strictly electronic in the purest sense, Martin Hannett's technologically processed production techniques made Vini Reilly's dominant piano sound like textured synthetic strings, complimenting his sparing melodic guitar and the crisp percussion of Donald Johnson. This beautiful instrumental was one of Reilly's best recordings, originally on the compilation 'A Factory Quartet'.
Available on THE DURUTTI COLUMN album 'LC'
via Factory Benelux Records
http://www.thedurutticolumn.com/
---
FATAL CHARM Paris (1980)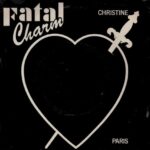 Nottingham combo FATAL CHARM supported ULTRAVOX and OMD in 1980. Their excellent first single 'Paris' was produced by Midge Ure and could be seen reflecting the electronically flavoured new wave template of the period. Singer Sarah Simmonds' feisty passion gave a freshly charged sexual ambiguity to the European love story written in the days before the Channel Tunnel. Instrumentalist Paul Arnall said: "we were able to use Midge's Yamaha synth which gave it his sound".
Available on the FATAL CHARM album 'Plastic' via Fatal Charm
---
IPPU DO German Road (1981)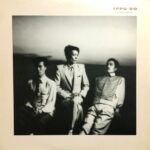 Did you hear the one about the Japanese band impersonating a German band and doing it rather well? Influenced by the motorik backbeat of NEU! and also heavily borrowing form its guitarist Michael Rother's solo track 'Karussell', IPPU DO's leader Masami Tsuchiya was something of a multi-cultural sponge, later joining JAPAN for their final 'Sons Of Pioneers' tour in 1982. Meanwhile IPPU DO are still best known in the UK for their startlingly original cover version of THE ZOMBIES 'Time Of The Season'.
Remixed version available on the IPPU DO album 'Essence: The Best Of'
via Sony Music
http://www.ne.jp/asahi/masami/london/
---
LANDSCAPE European Man (1980)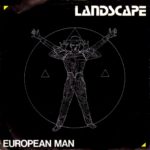 Electronic pioneer Richard James Burgess said: "I think we all embraced this new direction because of our raw excitement over the new technology… We discussed it in the band and everyone was on board so I started working on the lyrics that became 'European Man'". Colin Thurston was the producer assisting in realising this new direction and interestingly, the rear artwork of the first issue of the single featured a very early use of the term "electronic dance music".
Available on LANDSCAPE album 'From The Tea-Rooms Of Mars…'
via Cherry Red Records
https://twitter.com/Landscape_band
---
SIMPLE MINDS I Travel (1980)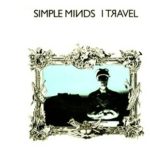 "Europe has a language problem" sang Jim Kerr on 'I Travel', adding "in central Europe men are marching". Aware of the domestic terrorist threats that were apparent in every city they were visiting on tour, SIMPLE MINDS captured a claustrophobic tension within its futuristic frenzy like a doomy disco take on Moroder. It was a favourite of DJ Rusty Egan at The Blitz Club where its shadier spectre was highly welcomed by its clientele, reflecting their own discontent closer to home.
Available on the SIMPLE MINDS album 'Empires & Dance'
via Virgin Records
---
TELEX Eurovision (1980)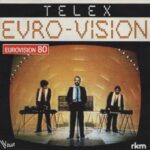 TELEX's manifesto was "Making something really European, different from rock, without guitar." Having previously visited a 'Moscow Disko' and with tongues firmly in cheeks, they entered the 1980 Eurovision Song Contest with a bouncy electropop song that had deliberately banal lyrics about the whole charade itself. Performing to a bemused audience in The Hague with the sole intention of coming last, unfortunately Finland decided otherwise! Who said the Belgians didn't have a sense of humour?!
Available on the TELEX album 'Ultimate Best Of'
via EMI Music Belgium
---
ULTRAVOX New Europeans (1980)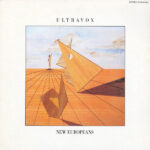 If there was a song that truly represents ELECTRICITYCLUB.CO.UK's ethos, then the synth rock fusion of ULTRAVOX's 'New Europeans' is it! Noting that "his modern world revolves around the synthesizer's song" in lyrics largely written by drummer Warren Cann, it all pointed to an optimistic way forward "full of future thoughts and thrills" that would later be opened up by direct train travel across the channel with freedom of movement to and from the continent for "a European legacy and "a culture for today".
Available on the ULTRAVOX album 'Vienna'
via EMI Records
---
VISAGE Moon Over Moscow (1980)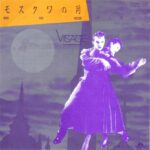 While in his dual role as DJ at The Blitz Club and VISAGE's drummer, Rusty Egan had become inspired by the melodic interplay of Japanese trio YELLOW MAGIC ORCHESTRA which had been European influenced: "I liked the album and played it along with TELEX and SPARKS. The sound was an influence on VISAGE. By the time we recorded 'Moon Over Moscow', that was to include Russia, Japan, Germany and France in our sound… the drummer was also using the same drum pads as me!"
Available on the VISAGE album 'Visage'
via Alliance Import
---
ASSOCIATES White Car In Germany (1981)
ASSOCIATES first musical signs of a fascination towards European influenced electronic music came with the funereal pulse of 'White Car In Germany'. The swirling electronics, cold atmosphere and treated percussion were intended to sound as un-American as possible. Billy MacKenzie's observational lyric "Aberdeen's an old place – Düsseldorf's a cold place – Cold as spies can be" accurately captured post-war tensions under the spectre of the bomb.
Available on the ASSOCIATES album 'The Very Best Of'
via BMG
https://www.facebook.com/theassociatesofficial/
---
JOHN FOXX Europe After The Rain (1981)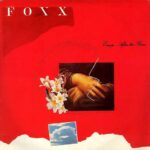 Foxx admitted he had been "reading too much JG Ballard" and had thawed considerably following 'Metamatic'. Now spending his spare time exploring beautiful Italian gardens and taking on a more foppish appearance, his new mood was reflected in his music. Moving to a disused factory site in Shoreditch, Foxx set up a recording complex which he named 'The Garden' and the first song to emerge was the Linn Drum driven 'Europe After The Rain'. Foxx had now achieved his system of romance.
Available on the JOHN FOXX album 'Modern Art: The Best Of'
via Music Club
---
JAPAN European Son (1981)
Recorded as a JAPAN demo for the 1979 Giorgio Moroder sessions that produced 'Life In Tokyo', this sequencer heavy number was rejected by the Italian disco maestro. Left dormant in the vaults of Ariola Hansa, the song was finished off under the supervision of John Punter and later given a single remix by Steve Nye with redone parts by Mick Karn. 'European Son' showed David Sylvian's vocals in transition from the catty aggression of earlier albums to the Ferry-ish croon most now associated with the band.
John Punter version available on JAPAN album 'The Very Best Of'
via BMG
---
THE MOBILES Drowning In Berlin (1981)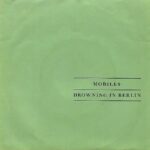 THE MOBILES' were from the sleepy shores of Eastbourne; while 'Drowning In Berlin' may have come across as a 'Not The Nine O'Clock News' New Romantic parody on first listen, its decaying Mittel Europa grandeur was infectious like Hazel O'Connor reinterpreting 'Vienna' with The Master of Ceremonies at the Kit Kat Klub. And like 'Vienna', 'Drowning In Berlin' was inspired by a holiday romance, in this case one that singer Anna Maria had while visiting the divided city.
Available on THE MOBILES album 'Drowning In Berlin: The Best Of'
via Cherry Red Records
https://www.discogs.com/artist/98916-Mobiles
---
BERLIN The Metro (1982)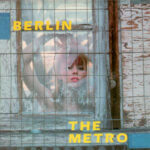 Inspired by acts like ULTRAVOX and KRAFTWERK, Californian band BERLIN with their approach to synthesizers were a far cry from the way they were being used Stateside within rock. And in 'The Metro' with its frantic motorik drum machine and Teutonic pulses, songwriter John Crawford aimed to capture the tense filmic romance of Paris despite never having visited the city, a vibrant but detached feeling ably projected by partner and singer Terri Nunn in a similar fashion to FATAL CHARM.
Available on the BERLIN album 'Best Of'
via Geffen Records
---
DEPECHE MODE Oberkorn (1982)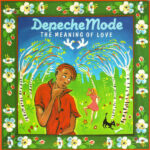 Radio Luxembourg broadcasted pop music to the UK using the most powerful privately owned transmitter in the world. But when DEPECHE MODE played the country in early 1982, they were booked to perform in a small town called Oberkorn. With a glorious ambient instrumental on the B-side of the then soon-to-be-released single 'The Meaning Of Love' requiring a title, Martin Gore needed no further inspiration, unconsciously capturing the air of the Grand Duchy's countryside and oceanic climate.
Available on the DEPECHE MODE boxed set 'DMBX1'
via Columbia Records
---
THE MOOD Paris Is One Day Away (1982)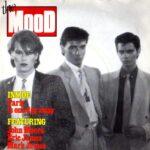 Before the days of the Channel Tunnel, young York based New Romantic trio THE MOOD noted the how long it took by boat and train to get to the French capital. 'Paris Is One Day Away' was the hit that got away; reaching No. 42, it secured a slot on 'Top Of The Pops'. However, it was the 1982 World Cup and a match heading into extra time meant that a hasty edit was made. And it was THE MOOD's performance as the new and unknown act that ended up on the cutting room floor!
Available on THE MOOD album 'The Singles Collection'
via Cherry Red Records
---
RATIONAL YOUTH Saturdays in Silesia (1982)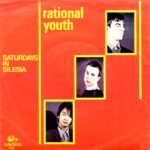 After 'Dancing On The Berlin Wall', RATIONAL YOUTH mainman Tracy Howe turned his attention towards Poland. "What was it like to be young person behind the Iron Curtain? What did they do on a Saturday night anyway?" he told ELECTRICITYCLUB.CO.UK, "Did they have clubs to go to? Probably underground ones. They'd probably break down the door. Apart from the fact that there are no 'navy docks' in Silesia, this record makes a jolly racket and may well be the first recorded instance of a Roland TR-808."
Available on the RATIONAL YOUTH album 'Cold War Night Life'
via EMI Records
https://www.facebook.com/RationalYouth/
---
IAN ANDERSON Different Germany (1983)
Fascinated by the likes of Thomas Dolby and Gary Numan, JETHRO TULL frontman Ian Anderson went synth in 1983. Assisted by Peter John Vitesse, 'Different Germany' embraced both the electronic and progressive sides of Anderson's career perfectly with a marvellous middle section featuring a bristling keyboard solo. The end result sounded not unsurprisingly like Tull fronting ULTRAVOX; of course, the circle was completed when Midge Ure covered 'Living In The Past' in 1985.
Available on the IAN ANDERSON album 'Walk Into Light'
via EMI Records
http://jethrotull.com/ian-anderson-bio/
---
THE STRANGLERS European Female (1983)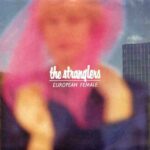 Born to French parents in Notting Hill, THE STRANGLERS' bassist Jean-Jacques Burnel was a loyal European, even releasing a 1979 solo album entitled 'Euroman Cometh' where "a Europe strong, united and independent is a child of the future". Taking lead vocals for the beautiful 'European Female', it possessed an understated quality with subtle Spanish guitar from Hugh Cornwell alongside Dave Greenfield's sparkling synths and Jet Black's electronic percussion to celebrate the allure of continental mystery.
Available on THE STRANGLERS album 'The Very Best Of'
via EMI Records
http://www.thestranglers.co.uk/
---
Text by Chi Ming Lai
18th April 2019