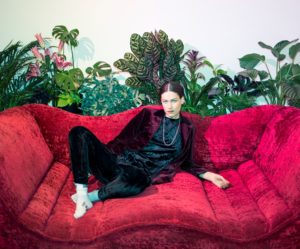 With her forthcoming second album 'Pure-O', Berlin-based Norwegian songstress FARAO brings a prog pop exposition on the dichotomy between beauty and destructiveness in sex and relationships.
The musical vehicle of Kari Jahnsen, what has particularly distinguished 'Pure-O'
from its folk-tinged 2015 predecessor 'Till It's All Forgotten'
is an interest in analogue synthesizers, particularly from the former Soviet Union and vintage electronic disco from behind the Iron Curtain.
The album's opening gambit 'Marry Me' is a case in point; its glorious PET SHOP BOYS flavour and romantic layers of vocals masks a deep scepticism of the institution of marriage, while the lush backing and chugging electronic backbone carries an air of her compatriot SUSANNE SUNDFØR and the 'Ten Love Songs'
album in particular.
Kari Jahnsen took time out to chat about the genesis of the new FARAO album, Soviet synths and much more…
Prog pop, that's a good way of describing your music…
Thanks! I like it too.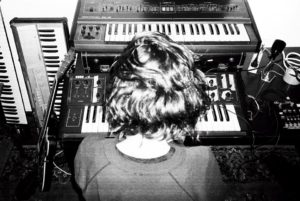 What particular influences have shaped your current sound?
The music that influenced me the most while writing the album is probably the Soviet electronic music I was discovering at the time. Light hearted melody lines combined with at times excessive arrangements, teaching me the importance of humour in music.
In addition I was listening to a lot of new age like LARAAJI and CLIFFORD WHITE. The incredible 'Ecstatic Music' of ALICE COLTRANE TURIYASANGITANANDA compilation was a big one. Disco like EnLIGHTment and B. B. & Q. BAND… R'n'B like TLC, JANET JACKSON, SZA… This amazing Norwegian band called BUILDING INSTRUMENT. And of course UKU KUUT! I could go on for a while.
Has the Soviet influence come from living in Berlin or what it something from growing up in Norway and learning about how your neighbours Sweden and Finland were literally facing The Bear next door?
No, I randomly stumbled upon it one night a few years ago while I was in a YouTube-hole. I came across this weird, eccentric, unearthly sounding stuff from the Soviet Union and I was immediately hooked. You can clearly hear that a lot of it is made my jazz musicians, like Aleksei Kozlov and Zigmars Liepiņš, and I love how rhythmically and melodically challenging it is at times. The complexity, the raw, absurd synthesizer sounds, it makes me feel so good.
Were these Soviet era synths that you use on 'Pure-O' easy to acquire? What do you like about them and which ones are your favourites?
I started collecting Soviet synths in 2014 when I got my Elektronika EM-25. It's so gritty and harsh and I used it quite a lot on my first EP. Then I got my Kvintet a few years later and last year I got my Polivoks from this Russian guy who deals exclusively Soviet synths in Berlin.
There's a secret Facebook group where he posts everything he brings with him from Russia and I want all of it!
There are also vintage synths like the Roland Juno 60, Yamaha CS15 and Korg Delta as well as more modern hardware like the Moog Sub-Phatty and Waldorf Blofeld, was it important for you to have an analogue electronic aesthetic for 'Pure-O'?
Yes! I don't really like working with software synths. They just don't sound as good. The only ones that I like and use sometimes are U-He Diva and FM8. There is something special about analogue though, they are so much more alive, especially the Soviet ones. They behave differently every time I turn them on and certain parameters are quite unreliable. When you finally find the perfect sound, you probably won't be able to recreate it later, which makes it so much more special.
Berlin is a fascinating city of contrasts; it has this modern hedonistic impression yet you can turn a corner and walk into a Cold War relic or evidence of the Second World War, what kind of an effect was that having on your psyche?
Berlin has certainly had a huge effect on me. It's industrial and heavy at the same time as it is so open and warmer than any other place I've ever lived. The flourishing electronic music scene fits really well with the framework of this city, and the numerous disco / boogie parties I've been to has inspired me both musically and personally. There's something about this place that makes me not worry so much about the feasibility of my ideas… I just go with them. This freedom is a truly special ingredient of the city and one of the main reasons I live here.
So 'Marry Me' is not quite about what it seems?
Depends what you think it is about. It's not about me. I almost never write songs from my own point of view. I prefer to put myself in other people's shoes. I think it's the best way to approach life in general, trying your best to understand someone else's perspective.
Despite first impressions, 'Luster Of The Eyes' and 'Gabriel' get quite synthy towards their conclusion, but not in an expected way…
Good! I don't like to be predictable in my music.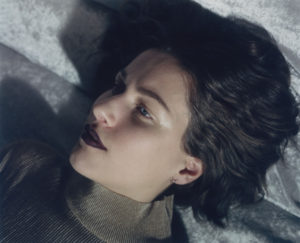 The instrumental interlude 'Melodiya' sees you get all groovy with a Polivoks, like some urban crime film soundtrack where everyone wears flares?
I like that. It's my favourite track on the album actually. It's so groovy.
'The Ghost Ship' got radio play in the UK and with its rousing qualities, also has a tinge of R'n'B, how did that come into your musical equation?
I listened to a lot of R'n'B growing up, JANET JACKSON, TLC, DESTINY'S CHILD etc. This is how I thought myself to sing in front of the mirror in my bedroom growing up, and naturally this comes out in my own music. I completely lose myself when I sing in this way and I wanted to allow more space for that on this album than I have before.
Is 'Triumph Over Me' about dealing with anxiety?
No, it's about sex addiction, based on the main character in the movie 'Shame'. Or actually, it's about the beauty of surrendering to it!
'Pure-O' has a good balance of electronics and acoustics that should have a wide appeal, what are your own hopes and fears for it?
I hope this album will make someone out there smile and dance, and hopefully that person will tell their friends about it. But I have to let the album go. It's out of my hands and out in the ether. I need to look forward and concentrate on what's next for me, instead of worrying about something I have no control over. If you like it and want to support it, show it to your friends!
---
ELECTRICITYCLUB.CO.UK gives its sincerest thanks to FARAO
Special thanks to Frankie Davison at Stereo Sanctity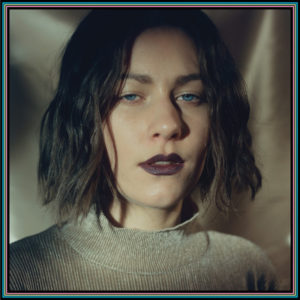 'Pure-O'
is released by Western Vinyl and Su Tissue Records on 19th October 2018 in CD, transparent vinyl LP and digital formats
https://www.facebook.com/faraomusic/
https://twitter.com/faraomusic
https://www.instagram.com/faraomusic/
---
Text and Interview by Chi Ming Lai
9th October 2018