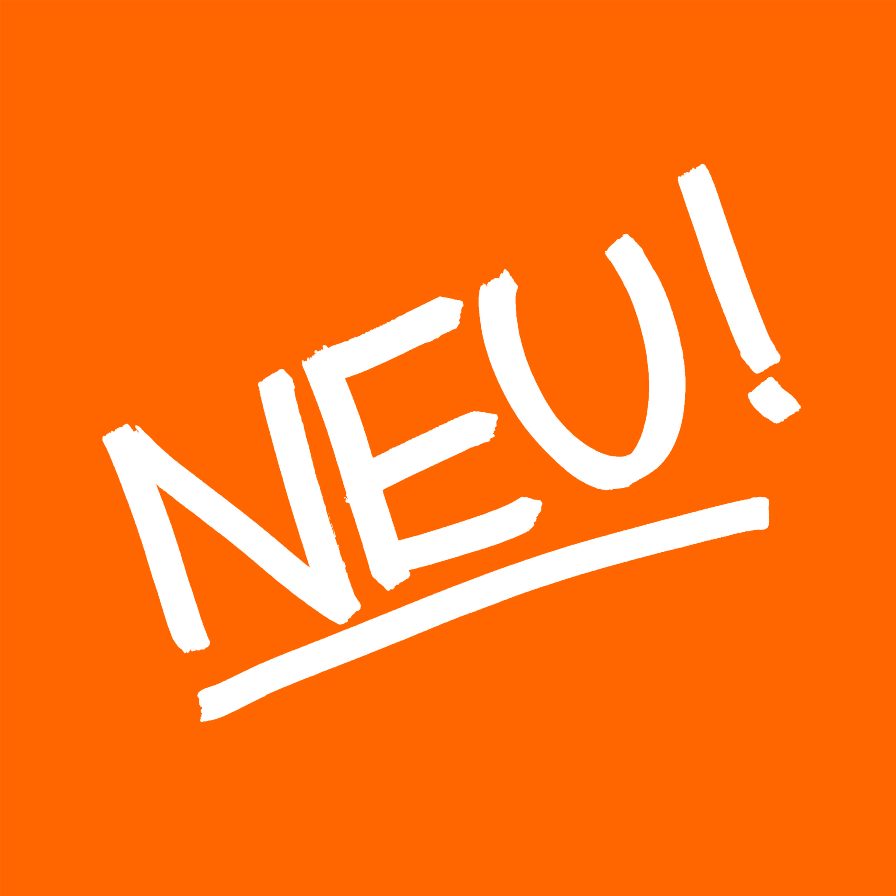 Trailblazing kosmische duo NEU! celebrate the 50th anniversary of their self-titled debut album with a boxed set containing their imperial back catalogue. It is appended by a modern day remixes collection featuring contributions by members of NEW ORDER, FACTORY FLOOR, HOT CHIP and MOGWAI amongst others. The CD version of the boxed set additionally features the divisive 'NEU! 86' reunion album.
Michael Rother and the late Klaus Dinger had been members of KRAFTWERK when Ralf Hütter had temporarily left the band; they even appeared on West German TV with Florian Schneider but on Hütter's return, Rother and Dinger left to form NEU!
The name NEU! had been chosen by Dinger as "a protest against the consumer society" and their aim was to restore a sense of German artistic identity, in reaction to the Americanisation of European post-war culture that was now prevalent due to the large detachment of American armed forces on station during The Cold War.
Dinger and Rother were never easy bedfellows from the start, so it was legendary producer Conny Plank who acted as mediator between the pair's quite different personalities and artistic aspirations. Although popularising the motorik beat, Dinger was a manic and confrontational character who wanted to be more than just a drummer, while Rother was unassuming in his half speed guitar texturing to paint mini-cacophonies of esoteric sound.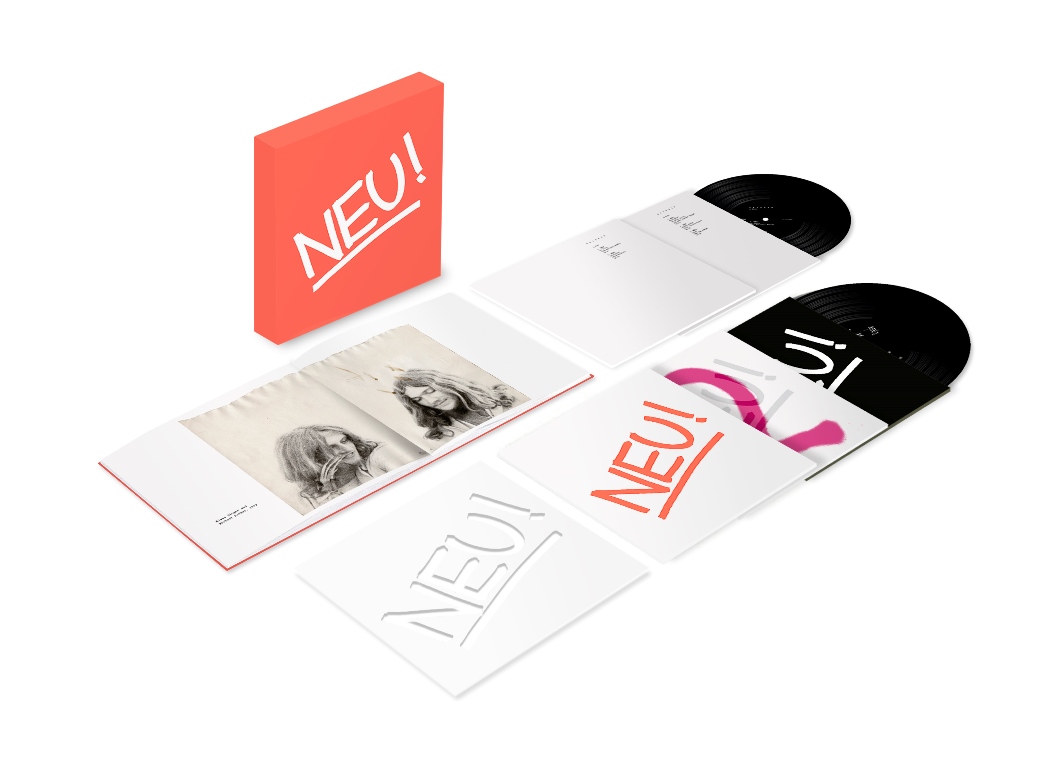 The pair had a creative tension to produce music that was experimental, yet accessible. This was showcased on their 1972 self-titled debut with the magnificent opening salvo 'Hallogallo'. Almost trance-like thanks to its lengthy time space, the Apache drum mantra would later be mutated into drum machines to act as backbeat for OMD. Originally released on Brain Records, the album outlined the musical manifesto of NEU! with a sound that was not derived from the Trans-Atlantic culture.
The pressure was on the duo to produce a worthy follow-up to their debut and but having spent most of their budget from Brain on 'Für Immer', effectively a more polished development of 'Hallogallo', the second self-titled album was still about five tracks short. So Dinger came up with a brainwave to fill the void with versions of their interim single 'Neuschnee' and its B-side 'Super'. This included recording the 45 RPM single at 16 and 78 complete with needle drops; other variants included drilling an off-centre hole into the vinyl and replaying a tape recording on a faulty cassette player!
Was this winging it or avant-garde genius or was it as Rother thought, Dinger's way of antagonising Brain Records following what he considered the lack of promo for the 'Neuschnee' single? But variations on a theme were always part of the NEU! manifesto as had been demonstrated on their cover artwork and this was taking it to a musical level.
By the time of their third album, relations between Rother and Dinger had got so bad that they agreed to conceive a side each, with minimal input from the other. But NEU! '75' was to be their best record yet, with Rother directing the more sedate and thoughtful first half. Meanwhile Dinger brought in his younger brother Thomas and Hans Lampe to take over his drums as he headed to the front with his guitar for a snarling second half of proto-punk.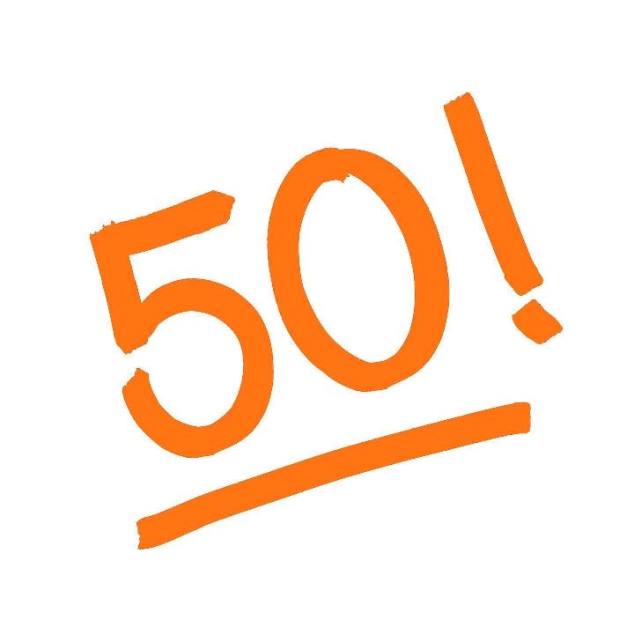 'Isi' was a wonderfully catchy synthesizer and piano instrumental while 'Seeland' pointed to where Rother was eventually to head with his solo career. However, the haunting 'Leb Wohl' with its plaintive piano and Dinger's anguished lead vocal was the stand-out to provide the farewell; OMD were to use this template in their musical dedication '4 Neu'.
Dinger provided his angry masterpiece in 'Hero' which grooved and startled in equal measure. One person who was listening was Iggy Pop and he provided the ultimate tribute to Dinger with his recent performance of 'Hero' with Rother at Hamburg Stadtpark in June 2022.
David Bowie was another NEU! fan and Rother later was asked to play on the "Heroes" album sessions in Berlin, but the collaboration never materialised due to interference from Bowie's then-management. It remains a curiosity as to what could have been…
After NEU! disbanded, Rother's became Germany's answer to Mike Oldfield, while Dinger continued with Hans Lampe and Thomas Dinger in LA DÜSSELDORF. The first three albums from each had their merits while Conny Plank worked with both parties, although even with his good natured demeanour, he was only to last one further recording with Dinger who never really mellowed.
Rother and Dinger entered a studio together in 1986 for a brief NEU! reunion but the continuing tensions meant that the album was abandoned. But in 1995, Dinger released the recordings as the fourth NEU! album in Japan without Rother's consent; he later described this experience as "a rather painful disaster between Klaus Dinger and myself". There were several standout tracks, one of which was subsequently titled 'Euphoria' and sounded like a lost OMD instrumental while there was a moodier variation called 'Wave Mother'. The fourth album was eventually sanctioned by Rother after he remixed the recordings following Dinger's death in 2008 and released as NEU! '86'.
But relations were to sour further when Dinger then toured and recorded for several years as LA! NEU? with Rother angry that his former bandmate was unfairly trading off the NEU! legacy. It was to take many years for the pair to agree on how to reissue their long deleted but now heavily bootlegged albums.
An attempted reconciliation between Rother and Dinger was attempted when the first three NEU! albums were finally reissued in 2000 by Grönland Records, but during the joint promotional interviews, the pair were barely able to tolerate each other's company, with the photographs taken by Anton Corbijn notably capturing the friction.
These first reissues gave NEU! some much deserved recognition and their influence can be heard in acts such as ULTRAVOX, U2, OMD, NEW ORDER, SONIC YOUTH, STEREOLAB, FUJIYA & MIYAGI, HOT CHIP and MOOD TAEG. And with the NEU! '50' boxed set comes an album of remixes and reworkings by some of those acts by way of tribute.
Stephen Morris and Gabe Gurnsey's take on 'Hallogallo' is probably more of a neu recording than NEU! remix but there are still enough original elements to attribute the source. While Yann Tiersen presents a filmic electronic take on 'Lieber Honig' from  the second album, the best of the bunch is Alexis Taylor with '4+1=5', his slowed down 13 minute version of 'Wave Mother' that also adds his plaintive vocal in the final quarter.
After five decades, NEU! continue to inspire a new generation, thanks to the continuing live performances of Michael Rother featuring a significant portion of material from that era. While Klaus Dinger may no longer be on this mortal coil, his spirit lives on through the music and it is fitting that it is Hans Lampe who sits in the drum stool behind his former comrade-in-arms as the surviving heroes from '75' continue the mission.
---
NEU! '50!' is released as a 5LP or 5CD boxed set by Groenland Records
Michael Rother 2022 European live dates celebrating NEU! 50! include:
Berlin Betonhalle @ Silent Green (26th October), London Clapham Grand (3rd November), Barcelona Mira Festival (11th November), Paris BBMix Festival (26th November)
https://www.groenland.com/artist/neu/
---
Text by Chi Ming Lai
23rd September 2022