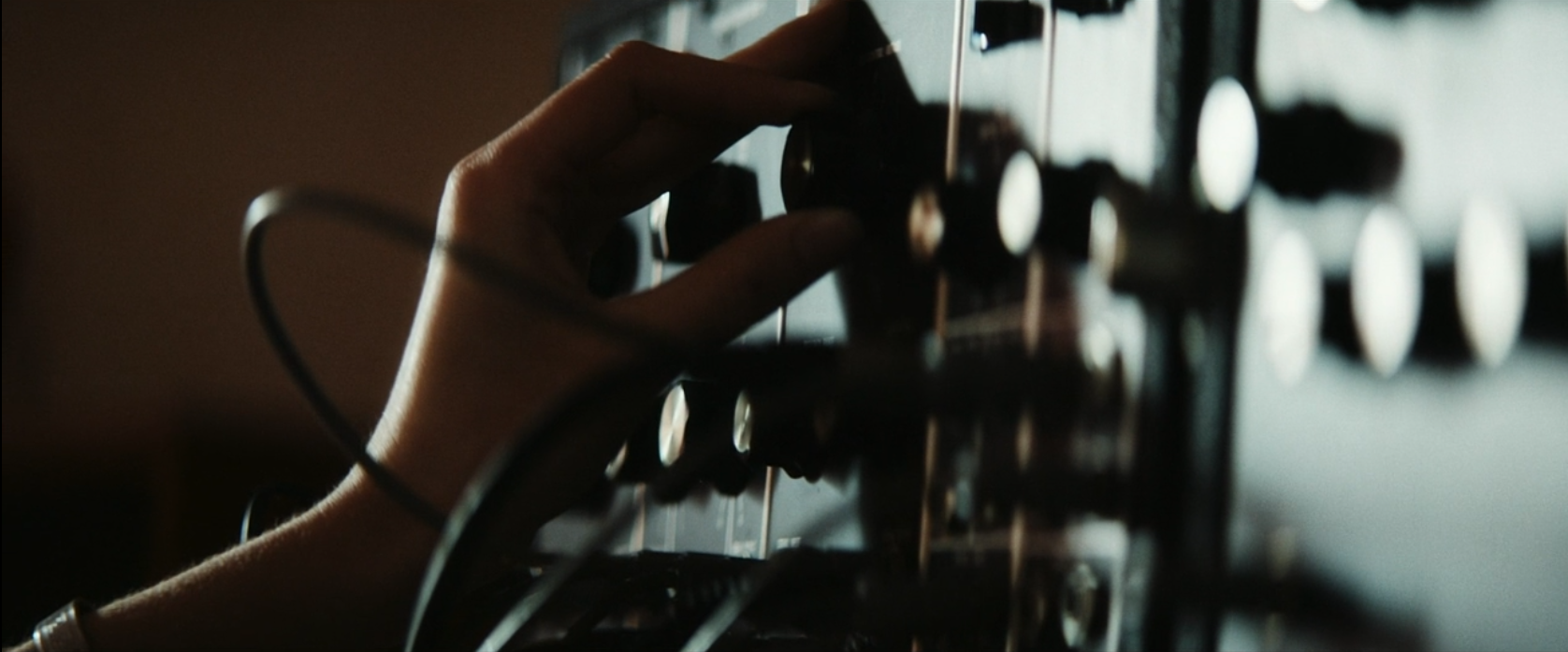 "It's such a strange day, in such a lonely way" sang NEW ORDER on 'Truth' in 1981.
The coronavirus crisis of 2020 put the entire live music industry into limbo as concerts were postponed and tours rescheduled.
The situation was affecting everyone with several musicians like Bernard Sumner, Andy McCluskey, John Taylor and Sarah Nixey publicly stating that they had contracted the virus. Even when all pupils returned to schools in the Autumn, there was a ban on indoor singing in English classrooms. It was an indication that out of all professional fields, the arts was going suffer the most.
To make up for the absence of live shows, online streamed events become popular. Two of the best live online gigs were by Swedish veterans LUSTANS LAKEJER from the KB in Malmö and Sinomatic techno-rockers STOLEN with Lockdown Live From Chengdu. Not strictly a lockdown show but available for all to view on SVT was a magnificent live presentation of KITE at the Royal Opera House in Stockholm recorded in late 2019 combining synthesizers, orchestra and choir, proving again why Nicklas Stenemo and Christian Berg are the best electronic duo in Europe.
Concluding his 'Songs: From the Lemon Tree' series, Bon Harris of NITZER EBB presented a wonderful set of four electonic cover versions including songs made famous by Joan Armatrading, Connie Francis and Diana Ross. Meanwhile among independent musicians, Dubliner CIRCUIT3 led the way with an innovative multi-camera effected approach to his home studio presentation and Karin My performed al fresco in a forest near Gothenburg.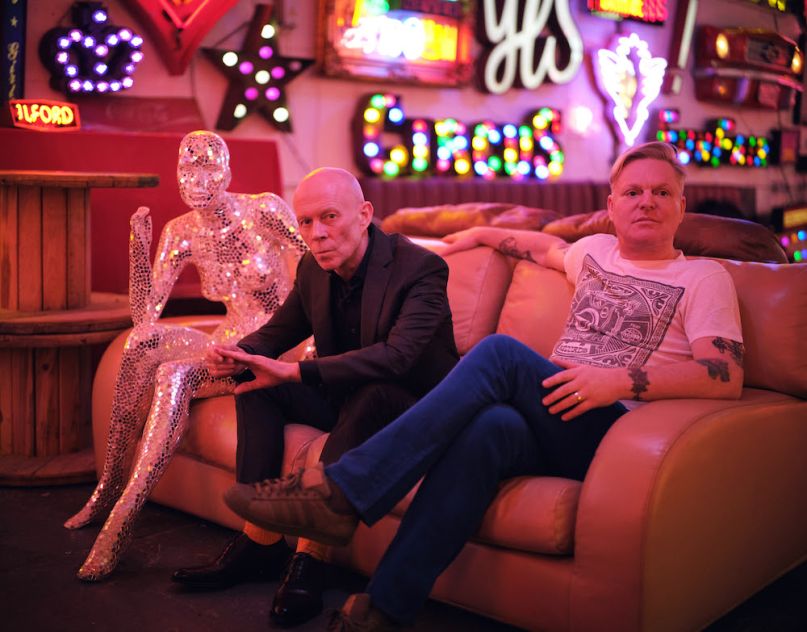 Taking the initiative, ERASURE did a delightful virtual album launch party for their new album 'The Neon' on Facebook with Vince Clarke in New York and Andy Bell in London, talking about everything from shopping to classic synthpop tunes.
Demonstrating a possible new model for the future, Midge Ure launched his subscription based 'Backstage Lockdown Club' which included intimate live performances and specials guests like Glenn Gregory and Howard Jones.
Other streamed forms of entertainment came via podcasts and among the best was 'The Album Years' presented by Steven Wilson and Tim Bowness. Their knowledgeable and forthright views on selected years in music were both informative and amusing. It was interesting to note that at the end of the 1976 episode, the pair nominated 'Oxygène' by Jean-Michel Jarre as the most important album of that year while for 1979, it was 'The Pleasure Principle' by Gary Numan.
Many artists who had scheduled releases in 2020 went through with them, although in some cases, there were the inevitable delays to physical product. But a few notable acts couldn't help but abuse the situation, notably a certain combo from Basildon.
There were already "quality control issues" with the lavish 'MODE' 18 CD boxed set, but there was uproar even among the most hardcore Devotees with the 'Spirits In The Forest'
release. The cardboard packaging was reported to be flimsy and prone to dents, while there was continuity errors galore as Dave Gahan rather cluelessly and selfishly wore different coloured outfits over the two nights in Berlin that the live footage was filmed under the direction of Anton Corbijn.
As if that wasn't bad enough, there was an Anton Corbijn official illustrated history of DEPECHE MODE entitled 'DM AC' in the form of a coffee table photo book published by Taschen which retailed at €750; even though it was signed by Messrs Gahan, Gore and Fletcher, the price tag was a mightily steep. The increasingly ironic words of "The grabbing hands grab all they can…" from 'Everything Counts' were not lost on people, who are people, after all!
But Andy Fletcher did provide the most amusing and spot-on quote of the year; during DEPECHE MODE's acceptance speech into that dinosaur institution The Rock & Roll Hall Of Fame, when Dave Gahan remarked to his bandmates that "I dunno what the hell I would have been doing if I didn't find music to be quite honest…", the banana eating handclapper dryly retorted "YOU'D HAVE BEEN STILL STEALING CARS DAVE!"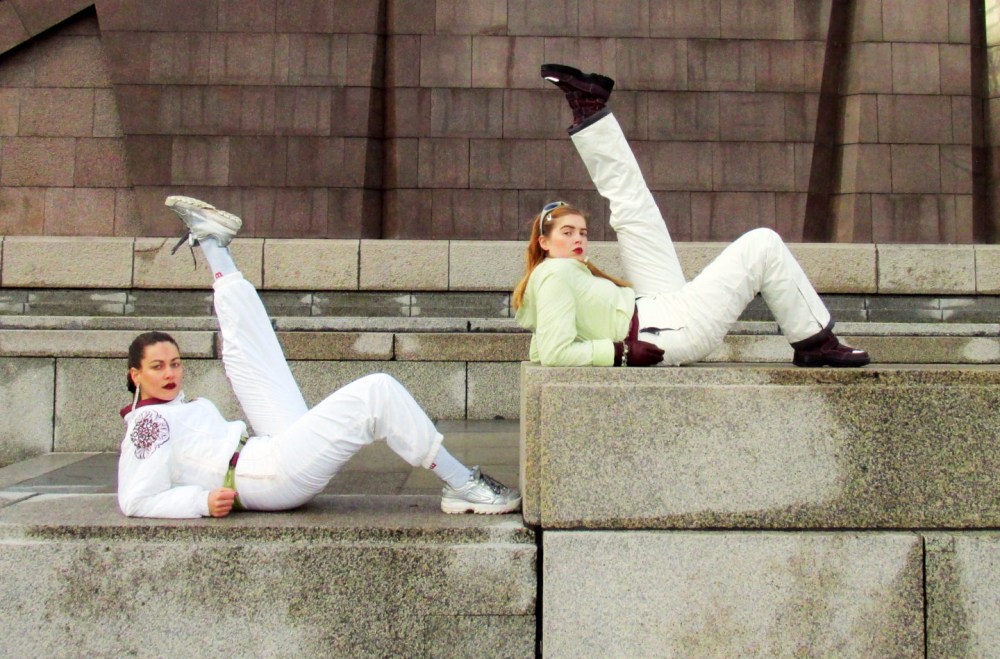 There were lots of great albums released in 2020 and Berlin appeared to be at the creative centre of them.
There was 'LP II' from LINEA ASPERA who made a welcome return after eight years in hiatus and  the playful debut by ULTRAFLEX, a collaborative offering from Berlin-based Nordic artists SPECIAL-K and FARAO which was "an ode to exercise, loaded with sex metaphors badly disguised as sports descriptions" .
The DDR born Jennifer Touch told her story with 'Behind The Wall' and resident New Yorker DISCOVERY ZONE was on 'Remote Control', while Lithuania's top pop singer Alanas Chosnau made 'Children of Nature', his first album in English with Mark Reeder, who himself has lived in the former walled city since 1978; their collected experiences from both sides of the Iron Curtain made for a great record with the political statement of 'Heavy Rainfall' being one of the best songs of 2020.
Synth-builder and artist Finlay Shakespeare presented the superb angst ridden long player 'Solemnities' with its opener 'Occupation' tackling the social injustice of unemployment. A most frightening future was captured in musical form by New York-resident Zachery Allan Starkey who saw his home become a 'Fear City', while WRANGLER got themselves into 'A Situation'.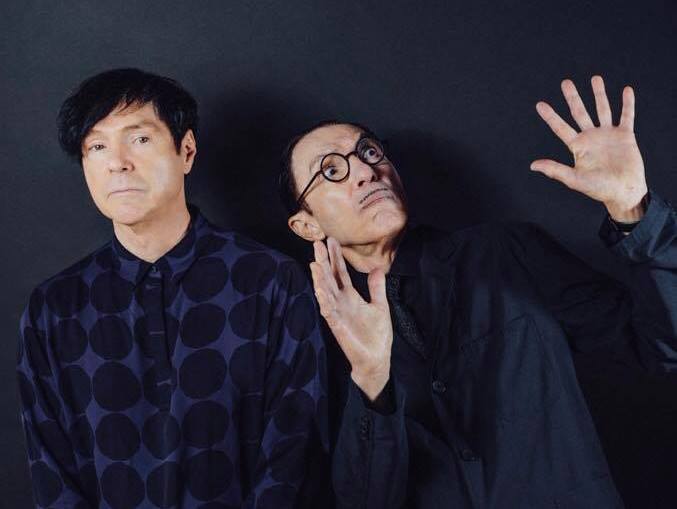 SPARKS discussed 'The Existential Threat' and 'One For The Ages' while pleading 'Please Don't F*ck Up My World' on their eclectic 25th album 'A Steady Drip, Drip, Drip', just as NIGHT CLUB reflected what many were thinking on 'Die Die Lullaby' with 'Miss Negativity' looking to 'Die In The Disco' while riding the 'Misery Go Round'.
ASSEMBLAGE 23 chose to 'Mourn' with one of its highlights 'Confession' illustrating what DEPECHE MODE could still be capable of, if they could still be bothered.
But it was not all doom and gloom musically in 2020. With the title 'Pop Gossip', INTERNATIONAL TEACHERS OF POP did not need to do much explaining about the ethos of their second album and drum 'n' synth girl GEORGIA was happily 'Seeking Thrills'.
Veterans returned and 34 years after their debut 'Windows', WHITE DOOR teamed up with the comparative youngster Johan Baeckström for 'The Great Awakening', while CODE made a surprise return with their second album 'Ghost Ship' after an absence 25 years.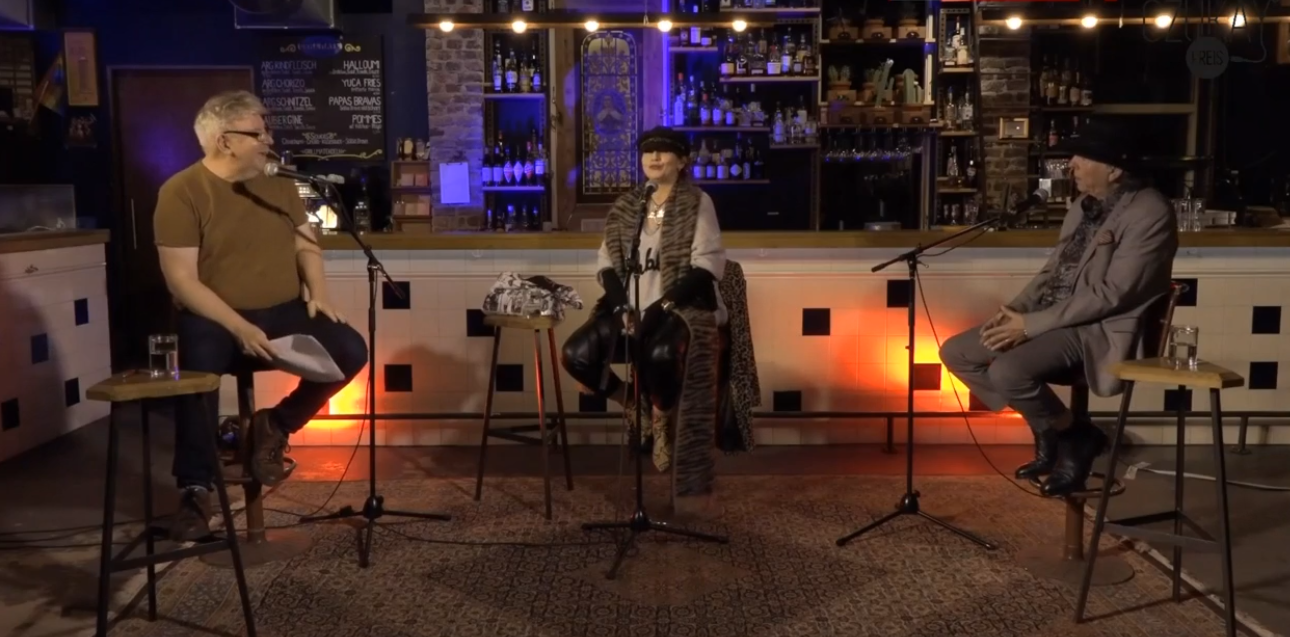 'The Secret Lives' of German duo Zeus B Held and Mani Neumeier illustrated that septuagenarians just want to have fun. Along with Gina Kikoine, Zeus B Held was also awarded with Der Holger Czukay Preis für Popmusik der Stadt Köln in recognition of their pioneering work as GINA X PERFORMANCE whose 'No GDM' was a staple at The Blitz Club in Rusty Egan's DJ sets.
Incidentally, Rusty Egan announced that Zaine Griff would be joining him with Numan cohorts Chris Payne and David Brooks in a live presentation of VISAGE material, although the announced dates were postponed, pending rescheduling for 2021.
Swiss trailblazers YELLO were on 'Point' and continuing their occasional creative collaboration with Chinese songstress Fifi Rong, while one time YELLOW MAGIC ORCHESTRA collaborator Hideki Matsutake returned as LOGIC SYSTEM and released a new long player 'Technasma', his project's first for 18 years.
It was four decades since John Foxx's 'Metamatic' and Gary Numan's 'Telekon', with the man born Gary Webb publishing '(R)evolution', a new autobiography to supersede 1997's 'Praying To The Aliens'. Meanwhile, the former Dennis Leigh teamed up with former ULTRAVOX guitarist Robin Simon plus his regular Maths collaborators Benge and Hannah Peel for the blistering art rock statement of 'Howl' as well as finally issuing his book of short stories 'The Quiet Man'.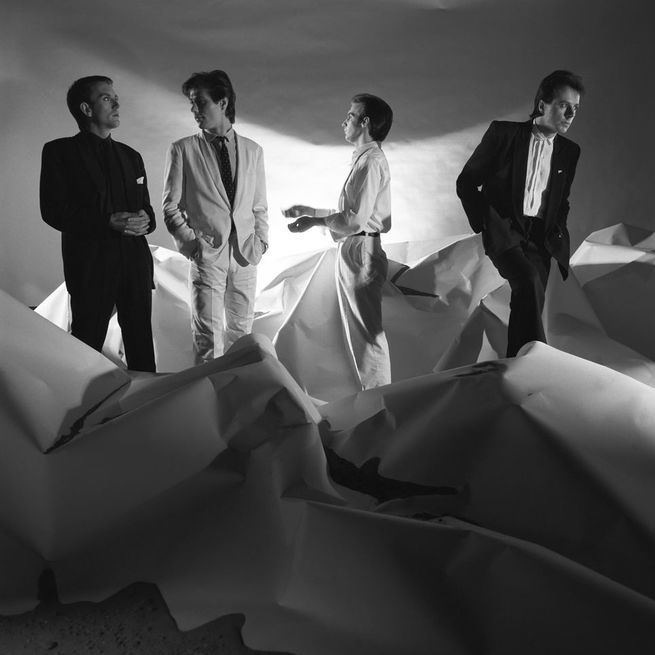 2020 saw a lot of 40th anniversaries for a number of key albums including 'Vienna' by ULTRAVOX, 'Travelogue' by THE HUMAN LEAGUE and 'Closer' by JOY DIVISION.
Back in 1980, it was not unusual for bands to release two albums in a calendar year as OMD did with their self-titled debut and 'Organisation', or JAPAN did with 'Quiet Life' and 'Gentlemen Take Polaroids'.
It appeared to be a tradition that BLANCMANGE were adopting as Neil Arthur delivered the acclaimed 'Mindset' and an enjoyable outtakes collection 'Waiting Room (Volume 1)'.
PET SHOP BOYS and CERRONE proved they still liked to dance to disco because they don't like rock, but the year's biggest surprise came with THE SMASHING PUMPKINS whose single 'Cyr' crossed the templates of classic DEPECHE MODE with DURAN DURAN.
Interestingly, Gary Daly of CHINA CRISIS and Michael Rother of NEU! used sketches recorded many moons ago to inspire their 2020 solo creations, proving that if something is a good idea, it will still make sense years later. Veteran Tonmeister Gareth Jones released his debut solo album 'ELECTROGENETIC' having first come to prominence as the studio engineer on 'Metamatic' back in 1980, but Jah Wobble was as prolific as ever, issuing his ninth album in four years, as well as a run of download singles over lockdown.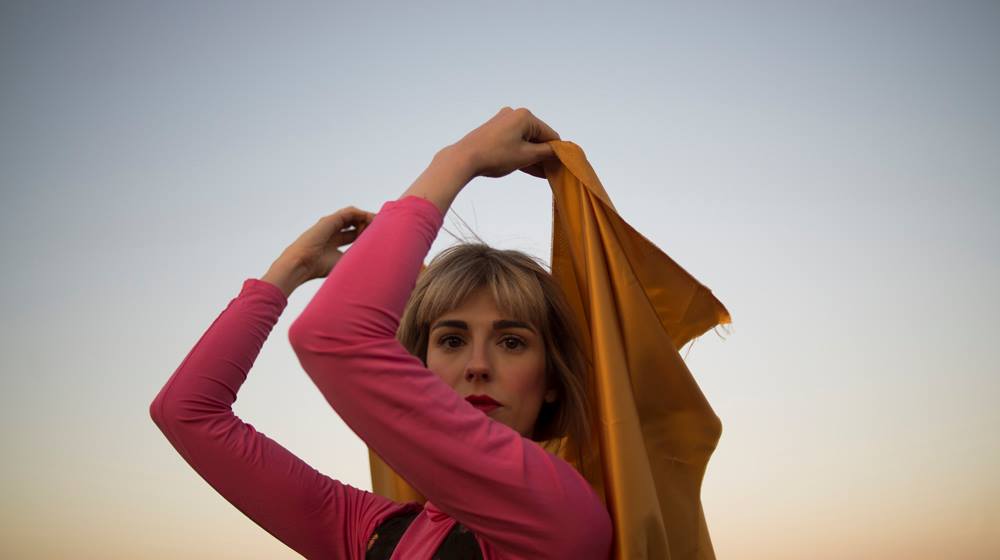 ANI GLASS had her debut long player 'Mirores' shortlisted for Welsh Music Prize and OMD remixed her song 'Ynys Araul' along the way, while SARAH P. was 'Plotting Revolutions'. NINA and a returning ANNIE vied to be the Queen Of Synthwave with their respective albums 'Synthian' and 'Dark Hearts', although Canadian synth songstress DANA JEAN PHOENIX presented her most complete and consistent body of work yet in 'Megawave', a joint album with POWERNERD.
RADIO WOLF & PARALLELS contributed to the soundtrack of the film 'Proximity' released on Lakeshore Records and from the same label, KID MOXIE made her first contribution to the movie world with the score to 'Not To Be Unpleasant, But We Need To Have A Serious Talk' that also featured a stark cover of ALPHAVILLE's 'Big In Japan'. Meanwhile gothwavers VANDAL MOON made their most electronic album yet in 'Black Kiss' and POLYCHROME got in on the kissing act too with their new single 'Starts With A Kiss'.
It would be fair to say in recent times that the most interesting and best realised electronic pop has come from outside of the UK; the likes of TWICE A MAN explored the darker side of life, although TRAIN TO SPAIN used the dancefloor as their mode of expression, 808 DOT POP developed on the robopop of parent band METROLAND and ZIMBRU preferred disco art pop.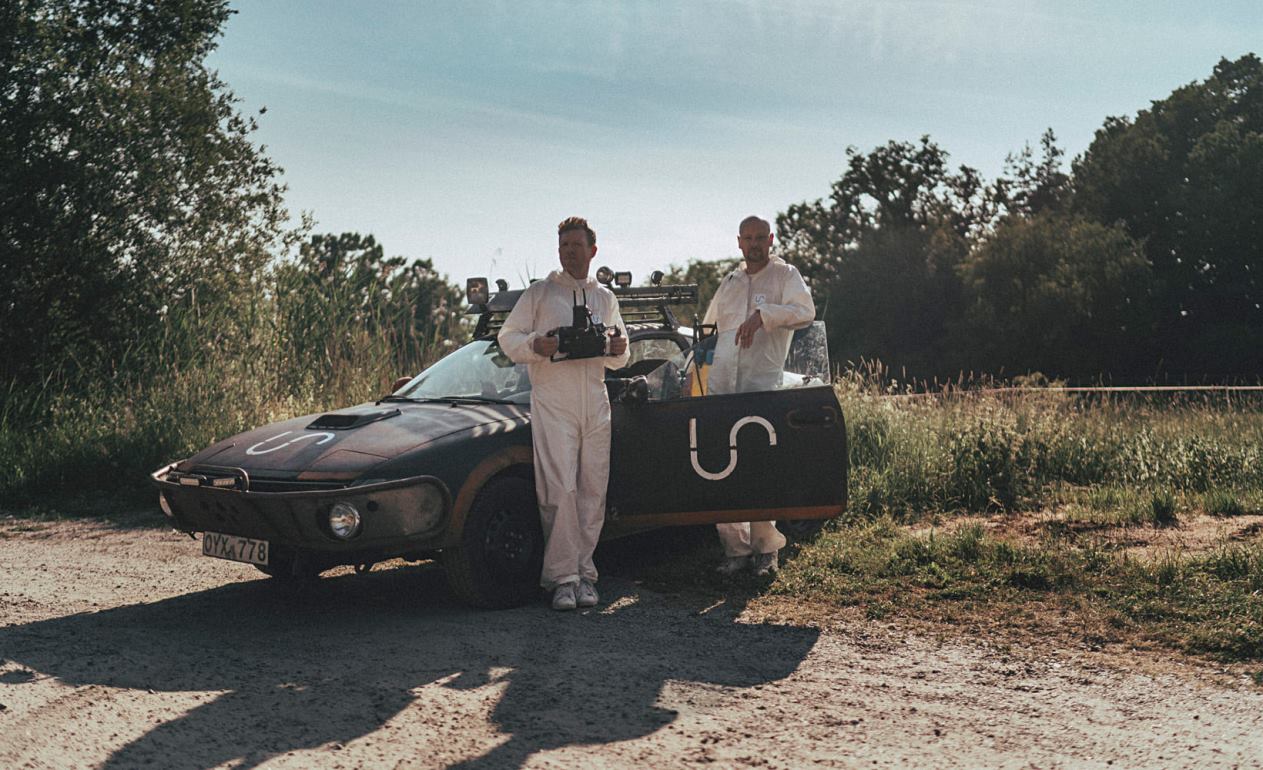 In Scandinavia, there was the welcome return of UNIFY SEPARATE (formally US) and HILTIPOP aka Magnus Johansson of ALISON who finally released some music in his own right; once he started, he didn't stop with 9 releases and counting in 2020! APOPTYGMA BERZERK released 'Nein Danke!', their self-proclaimed return to "New Wave Synthpop" and out of that set-up sprang the very promising PISTON DAMP.
Within the PAGE camp, Eddie Bengtsson continued his Numan fixation on the 'Under Mitt Skinn' EP although his musical partner Marina Schiptjenko teamed up with LUSTANS LAKEJER bassist Julian Brandt to ride the Synth Riviera for a delightful second helping of their electro crooner concept cheekily titled 'For Beautiful People Only'.
Over in Germany, U96 teamed up Wolfgang Flür while RENARD, the solo vehicle of Markus Reinhardt from WOLFSHEIM teamed with Marian Gold of ALPHAVILLE and Sarah Blackwood of DUBSTAR. DUBSTAR themselves released a striking corona crisis statement entitled 'Hygiene Strip' which saw reconfigured duo reunited with producer Stephen Hague. Meanwhile another poignant song on the topic 'Small World' came from SNS SENSATION, the new project by Sebastian Muravchik of HEARTBREAK. In lockdown, TINY MAGNETIC PETS recorded an entire album which they called 'Blue Wave'.
Of course, 2020 was not full of joy, even without the pandemic, as the music world sadly lost Florian Schneider, Gabi Delgado-Lopez, Chris Huggett, Andrew Weatherall, Matthew Seligman, Dave Greenfield, Rupert Hine, Tom Wolgers, Harold Budd and Ennio Morricone.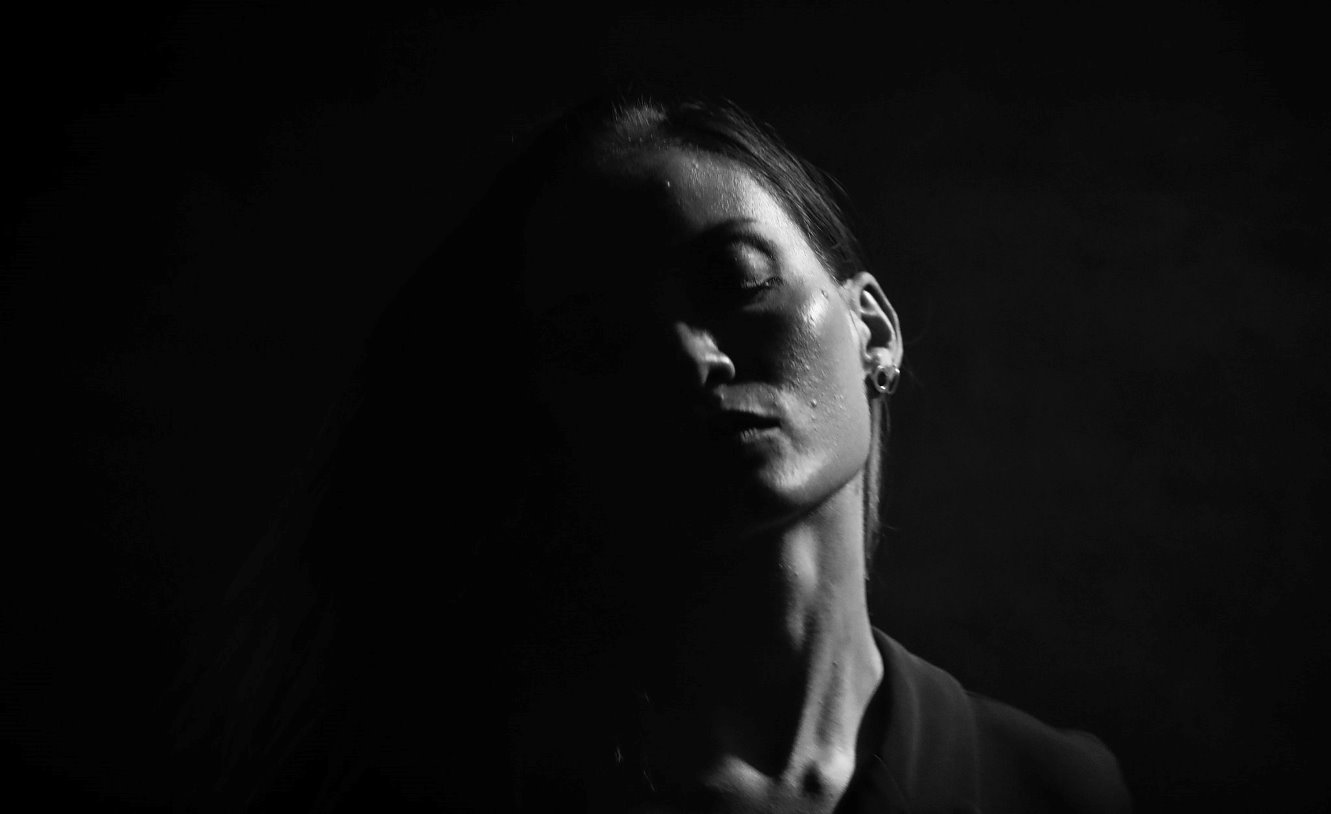 An introspective tone was reflected the music of female fronted acts such as and ZANIAS, PURITY RING, WE ARE REPLICA, KALEIDA, LASTLINGS, NEW SPELL, WITCH OF THE VALE, REIN, BLACK NAIL CABARET, GLÜME, GEISTE THE FRIXION, FEMMEPOP and SCINTII. However, countering this, the optimism of RIDER, ROXI DRIVE and NEW RO presented a much brighter, hopeful take on life and the future.
ELECTRICITYCLUB.CO.UK celebrated 10 years as a platform and affirming the site's intuition about synth talent in anticipation of them achieving greater things, SOFTWAVE opened for OMD on the Scandinavia leg of their 'Souvenir' tour. The Danish duo became the sixth act which the site had written about to have become part of a tradition that has included VILLA NAH, MIRRORS, VILE ELECTRODES, METROLAND and TINY MAGNETIC PETS.
On a more cheerful note, S.P.O.C.K beamed down to Slimelight in London before lockdown for their first British live performance in 17 years. Meanwhile on the same night, LAU NAU and VILE ELECTRODES did modular sets at Cecil Sharp House, the spiritual home of English traditional music.
At that event, ELECTRICITYCLUB.CO.UK took delight in curating a DJ set comprising of John Cage's 4'33" in variations by DEPECHE MODE, GOLDFRAPP, ERASURE, NEW ORDER and THE NORMAL from Mute's Stumm433 boxed set. This defiant act of silence even caused a curious Jonathan Barnbrook to raise an eyebrow, this from the man who designed the artwork with the white square on David Bowie's 'The Next Day' 😉
The final live event that ELECTRICITYCLUB.CO.UK attended before the March lockdown was an informative lecture at Queen Mary University in London presented by noted cultural scholar Dr Uwe Schütte, in support of his book 'KRAFTWERK Future Music From Germany'.
Also attending was Rusty Egan who held court at the reception afterwards by having a debate with another musician about the state of UK synth music. He then loudly beckoned ELECTRICITYCLUB.CO.UK over and mentioned how the site was only interested acts that scored "9 out of 10" before admitting that a number of acts he supported only scored "6 out of 10", with his reasoning being that if acts aren't supported, then there will be no synth acts existing at all. After a decade in existence, ELECTRICITYCLUB.CO.UK remains proud that it is still extremely selective.
In 2020, the notion of reviews being needed to achieve a promotional profile underwent an existential crisis among media platforms. With streaming now being the main method of music consumption, why would anyone want to read a blog for an opinion about an album when they can just hit 'play' and hear the thing for themselves on Spotify, Amazon, Tidal or Bandcamp?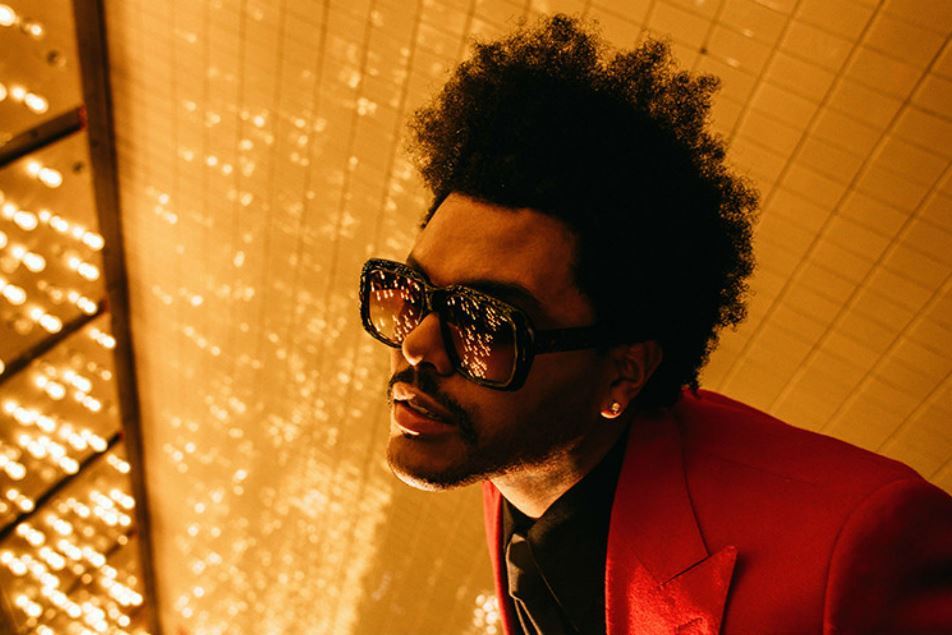 The sound of classic synthpop does live on happily in today's mainstream via singles by THE WEEKND, DUA LIPA and even STEPS! In that respect, the trailblazing kings and queens of Synth Britannia from four decades ago did their job rather well.
From SUGABABES mashing-up 'Are Friends Electric?' for 'Freak Like Me' in 2002 to 'Blinding Lights' borrowing a bit of A-HA in 2020, the sound of synth is still strong.
It is up to any potential successors to live up to that high standard of Synth Britannia, which was as much down to the quality of the songwriting, as much as it was to do with the sound of the synthesizer. It is a fact that many overlook and if aspiring musicians could pay more attention to the song, instead of making the synthesizer the excuse for the song, then classic electronic pop music may still be around for a little longer and continue to evolve.
---
ELECTRICITYCLUB.CO.UK Contributor Listings of 2020
PAUL BODDY
Best Album: LOGIC SYSTEM Technasma
Best Song: NEW ORDER Be A Rebel
Best Gig / Live Stream: NICOLAS GODIN at London Rough Trade
Best Video: POLLY SCATTERGOOD Snowburden
Most Promising New Act: RUE OBERKAMPF
---
IAN FERGUSON
Best Album: ASSEMBLAGE 23 Mourn
Best Song: DUBSTAR I Can See You Outside
Best Gig / Live Stream: WITCH OF THE VALE online Unplugged Live for SAY Women
Best Video: STEVEN WILSON Personal Shopper
Most Promising New Act: LASTLINGS
---
SIMON HELM
Best Album: LINEA ASPERA LPII
Best Song: PAGE Blutest Du?
Best Gig / Live Stream: LAU NAU + VILE ELECTRODES at Cecil Sharp House
Best Video: STRIKKLAND Dance Like A God
Most Promising New Act: INDEPENDENT STATE
---
CHI MING LAI
Best Album: LINEA ASPERA LPII
Best Song: ALANAS CHOSNAU & MARK REEDER Heavy Rainfall
Best Gig / Live Stream: LUSTANS LAKEJER online at Malmö KB
Best Video: ULTRAFLEX Olympic Sweat
Most Promising New Act: LASTLINGS
---
MONIKA IZABELA TRIGWELL
Best Album: ERASURE The Neon
Best Song: DUBSTAR Hygiene Strip
Best Gig / Live Stream: IŻOL Koncert online at Ziemi Rybnickiej
Best Video: PET SHOP BOYS Monkey Business
Most Promising New Act: MENTRIX
---
Text by Chi Ming Lai
21st December 2020