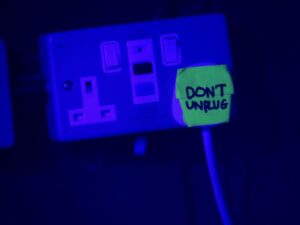 As the world steadily emerged from a painful pandemic that put many lives on hold, nostalgia appeared to be the commodity most in demand as the music industry took steps to recover.
No matter which era, anything musically from the past was more desirable that anything that reminded the public of the past 20 or so months. The first escape destination in the summer for many restricted to staying on their own shores were the established retro festivals.
Meanwhile television provided an array of documentaries ranging from chart rundowns of past decades and informative classic song analysis on Channel 5 to Dylan Jones' look at 'Music's Greatest Decade' on BBC2 and Sky Arts' 'Blitzed' with all the usual suspects such as Boy George, Philip Sallon, Marilyn, Gary Kemp and Rusty Egan.
SPARKS had their own comprehensive if slightly overlong film 'The SPARKS Brothers' directed by Edgar Wright, but the Maels' musical 'Annette' starring Adam Driver was a step too far. Meanwhile the acclaimed 'Sisters With Transistors' presented the largely untold story of electronic music's female pioneers.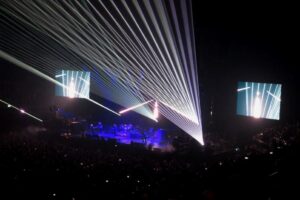 It was big business for 40th anniversary live celebrations from the likes of HEAVEN 17, THE HUMAN LEAGUE, OMD and SOFT CELL, while other veterans such as NEW ORDER and ERASURE returned to the live circuit with the biggest indoor headlining shows of their career.
Meanwhile for 2022, Midge Ure announced an extensive 'Voices & Visions' tour to present material from the 1981-82 phase of ULTRAVOX.
Also next year and all being well, GOLDFRAPP will finally get their belated 20th Anniversary tour for their marvellous debut 'Felt Mountain' underway while there are rescheduled 'Greatest Hits' live presentations for PET SHOP BOYS and SIMPLE MINDS.
Always money for old rope, but also giving audiences who missed them at their pioneering height an opportunity to catch up, 'best of' collections were issued by YELLO and TELEX while JAPAN had their 1979 breakthrough album 'Quiet Life' given the lavish boxed set treatment. Meanwhile, while many labels were still doing their best to kill off CD, there was the puzzling wide scale return of the compact cassette, a poor quality carrier even at the zenith of its popularity.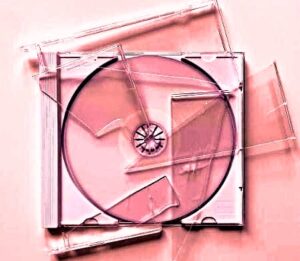 "Reissue! Repackage! Repackage! Re-evaluate the songs! Double-pack with a photograph, extra track and a tacky badge!" a disgraced Northern English philosopher once bemoaned.
The boosted market for deluxe boxed sets and the repackaging of classic albums in coloured vinyl meant that the major corporations such as Universal, Sony and Warners hogged the pressing plants, leaving independent artists with lead times of nearly a year for delivery if they were lucky.
But there was new music in 2021. Having achieved the milestone of four decades as a recording act, DURAN DURAN worked with Giorgio Moroder on the appropriately titled 'Future Past' while not far behind, BLANCMANGE took a 'Commercial Break' and FIAT LUX explored 'Twisted Culture'. David Cicero made his belated return to music with a mature second album that was about 'Today' as Steven Jones & Logan Sky focussed on the monochromatic mood of 'European Lovers'. Continuing the European theme but towards the former Eastern Bloc, Mark Reeder gave a reminder that he was once declared 'Subversiv-Dekadent' and fellow Mancunians UNE became inspired by the 'Spomenik' monoliths commissioned by Marshal Tito in the former Yugoslavia.
For those who preferred to immerse themselves in the darker present, Gary Numan presented 'Intruder', a poignant concept album produced by Ade Fenton about Mother Earth creating a virus to teach mankind a lesson! Meanwhile ITALOCONNECTION, the project of Italo veterans Fred Ventura and Paolo Gozzetti teamed up with French superstar Etienne Daho to tell the story of 'Virus X'! The video of the year came from UNIFY SEPARATE whose motivation message to 'Embrace The Fear' despite the uncertainty reflected the thoughts of many.
Despite the general appetite for nostalgia, there was some excellent new music released from less established artists with the album of the year coming from Jorja Chalmers and her 'Midnight Train' released on Italians Do It Better. The critical acclaim for the UK based Aussie's second long playing solo offering made up for the disbandment of the label's biggest act CHROMATICS, as it went into its most prolific release schedule in its history with albums by GLÜME, JOON, DLINA VOLNY and LOVE OBJECT as well as its own self-titled compilation of in-house Madonna covers.
As Kat Von D teamed up with Dan Haigh of GUNSHIP for her debut solo record 'Love Made Me Do It', acts like DANZ CM, CLASS ACTRESS, GLITBITER, PRIMO THE ALIEN, PARALLELS, KANGA, R.MISSING, I AM SNOW ANGEL, XENO & OAKLANDER, HELIX and DAWN TO DAWN showed that North America was still the creative hub as far as electronically derived pop songs went.
Attracting a lot of attention in 2021 were NATION OF LANGUAGE, who with their catchy blend of angst, melody and motorik beats welcomed synths as family in their evolving sound while also providing the song of the year in 'This Fractured Mind', reflecting the anxieties of these strange times. At the other end of the spectrum, DIAMOND FIELD went full pop with an optimistic multi-vocalist collection that captured the spirit of early MTV while BUNNY X looked back on their high school days with 'Young & In Love'.
ACTORS delivered their most synthy album yet while as LEATHERS, they keyboardist Shannon Hamment went the full hog for her debut solo effort 'Reckless'. FRONT LINE ASSEMBLY released a new album and some of that 'Mechanical Soul' was brought by their Rhys Fulber into his productions this year for AESTHETIC PERFECTION.
In Europe, long playing debuts came from PISTON DAMP and WE ARE REPLICA while NORTHERN LITE released their first album completely in German and FRAGRANCE. presented their second album 'Salt Air'. There was also the welcome return of SIN COS TAN, KID KASIO, GUSGUS, MARVA VON THEO, TINY MAGNETIC PETS and MAN WITHOUT COUNTRY.
Featuring second generation members of NEW ORDER and SECTION 25, SEA FEVER released their eclectic debut 'Folding Lines' as fellow Mancunian LONELADY added sequencers and drum machines to her post-punk funk template. But Glasgow's CHVRCHES disappointed with their fourth long player 'Screen Violence' by opting to sound like every other tired hipster band infesting the land.
The most promising artist to breakthrough in 2021 was Hattie Cooke whose application of traditional songwriting nous to self-production and arrangement techniques using comparatively basic tools such as GarageBand found a wider audience via her third album 'Bliss Land'. In all, it was a strong year for female synth-friendly artists with impressive albums from Karin My, Laura Dre, Alina Valentina, Robin Hatch and Catherine Moan while comparative veterans like Fifi Rong, Alice Hubble, Brigitte Handley and Alison Lewis as ZANIAS maintained their cult popularity.
In 2021, sometimes words were very unnecessary and there were fine instrumental synth albums from BETAMAXX, WAVESHAPER, КЛЕТ and Richard Barbieri, with a Mercury nomination received by Hannah Peel for 'Fir Wave'. But for those who preferred Italo Noir, popwave, post-punk techno and progressive pop, Tobias Bernstrup, Michael Oakley, Eric Random and Steven Wilson delivered the goods respectively.
With 'The Never Ending' being billed as the final FM ATTACK album and PERTURBATOR incorrectly paraphrased by Metal Hammer in a controversial "synthwave is dead" declaration, the community got itself in a pickle by simultaneously attacking THE WEEKND for "stealing from synthwave", yet wanting to ride on the coat tails of Abel Tesfaye, misguidedly sensing an opportunity to snare new fans for their own music projects.
With THE WEEKND's most recent single 'Take My Breath', there was the outcry over the use of a four note arpeggio allegedly sampled from MAKEUP & VANITY SET's 'The Last City'. But as one online observer put it, "Wow, an arpeggiated minor chord. Hate to break it to you but you might want to check out what Giorgio Moroder was doing 50 years ago. We're ALL just rippin' him off if that's how you think creativity works". Another added "If a four note minor key arpeggiated chord can go to court on the basis of copyright law, we are in for a hell of a few years my synthy friends". It outlined once again that there are some who are still under the impression that music using synths was invented by Ryan Gosling in 2011 for 'Drive' soundtrack ??
There were also belated complaints that 2019's A-HA inspired 'Blinding Lights' had a simple melody and needed five writers to realise it… but then, so did UTRAVOX's 'Slow Motion' and DURAN DURAN's 'Rio'! Collaboration, whether in bands, with producers or even outsiders has always been a key aspect of the compositional process. If it is THAT simple, do it yourself! As Andy McCluskey of OMD said on 'Synth Britannia' in 2009 about the pioneering era when Ryan Gosling was still in nappies: "The number of people who thought that the equipment wrote the song for you: 'well anybody can do it with the equipment you've got!' "F*** OFF!!"
Over the last two years, THE WEEKND has become the biggest mainstream pop act on the planet, thanks to spectacles such as the impressive gothic theatre of the Super Bowl LV half time showcase while in a special performance on the BRITS, there was a charming presentation of the ERASURE-ish 'Save Your Tears' where he played air synth in a moment relatable to many. But everything is ultimately down to catchy songs, regardless of synth usage.
So ELECTRICITYCLUB.CO.UK would like to present a hypothetical case to consider… if someone uses the arpeggio function with a sparkling patch from a Juno 6 synth in a recording, does Cyndi Lauper sue for infringing the copyright of 'All Through The Night' or the original songwriter Jules Shear or even the Roland Corporation themselves as they created it? More than one producer has suggested that THE WEEKND's soundbite came from a hardware preset or more than likely, a software sample pack, of which there are now many.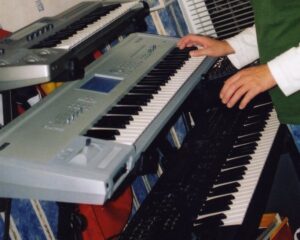 However, sample culture had hit another new low when Tracklib marketed a package as "A real game-changer for sample based music. Now everyone can afford to clear samples" with rapper and producer Erick Sermon declaring "Yo, this is incredible. They're trying to put creativity back into music again. By having samples you can actually pay for and afford".
Err creativity? How about writing your own songs and playing or even programming YOUR OWN instrumentation??!?
One sampling enthusiast even declared "I might go as far as to say you don't really like dance music if you've got a problem with adding a beat to a huge (even instantly recognizable) sample"… well guess what? ELECTRICITYCLUB.CO.UK LOATHES IT!!! ?
In 2021, music promotion became a bit strange with publicists at all levels keen more than ever to have their clients' press releases just cut 'n' pasted onto online platforms, but very reluctant to allow albums to be reviewed in advance in the event of a potential negative prognosis.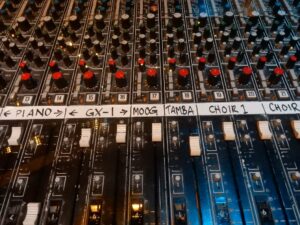 While cut 'n' paste journalism has been a disease that has always afflicted online media, in a sad sign of the times, one long established international website moved to a "pay to get your press release featured" business model.
The emergence of reaction vloggers was another bizarre development while the "Mention your favourite artist and see if they respond to you" posts on social media only added more wood to the dumbing down bonfire already existing within audience engagement.
It was as if the wider public was no longer interested in more in-depth analysis while many artists turned their publicity into a reliance on others doing "big ups" via Twitter and Facebook. But then, if artists are being successfully crowdfunded with subscriptions via Patreon, Kickstarter, Bandcamp and the like, do they need a media intermediary any longer as they are dealing direct with their fanbases?
However, it wasn't all bad in the media with 'Electronically Yours With Martyn Ware' providing insightful artist interviews and the largely entertaining 'Beyond Synth' podcast celebrating its 300th show. Due to their own music commitments, Steven Wilson and Tim Bowness were less prolific with their discussion show 'The Album Years' but it was still refreshing for commentators to be able to say that a record was sh*t when it actually was, rather than conform to the modern day adage that all music is good but not always to the listener's taste!  And while various programmes came and went, other such as 'Operating//Generating', 'KZL Live' and 'Absynth' came to prominence.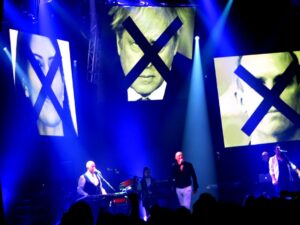 Post-pandemic, interesting if uncertain times are ahead within the music industry. But as live performance returns, while the mainstream is likely to hit the crowd walking, will there be enough cost effective venues to host independent artists? Things have been tough but for some, but things might be about to get even tougher.
However, music was what got many through the last 18 months and as times are still uncertain, music in its live variant will help to get everyone through the next year and a half and beyond.
---
ELECTRICITYCLUB.CO.UK's year in music is gathered in its 2021 Playlist – Missing U at
https://open.spotify.com/playlist/4rlJgJhiGkOw8q2JcunJfw
---
Text by Chi Ming Lai
17th December 2021